RECEIVE YOUR PACKAGE BY CHRISTMAS!
Order by December 14 for DOMESTIC US / Order by December 4 for INTERNATIONAL
Phantasy Arcade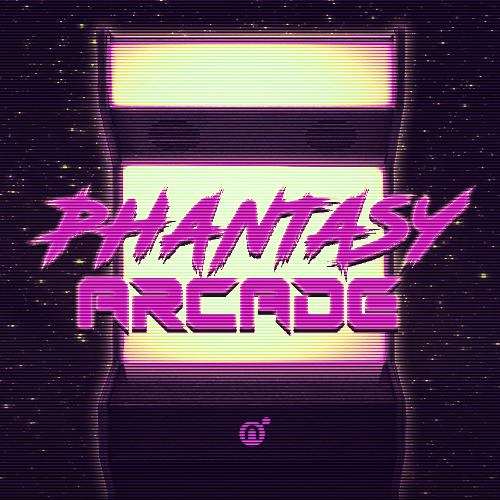 December 12, 2020 - January 3, 2021
Dec 12,
6:00PM - 9:00PM
17 days away
Phantasy Arcade
is a unique exhibition concept born out of quarantine, featuring over 20 artists' renditions of their own original games onto physical 1/6th scale arcade cabinets!
On display in the gallery
December 12, 2020 - January 3, 2021

RECEPTION DETAILS (Saturday, December 12)

There will be an opening reception from 6 - 9pm.
Only 15 people will be admitted into the STORE at a time.
Only 30 people will be admitted into the GALLERY at a time.
Admission is FREE. RSVPs will be required to attend the opening reception. RSVP link coming soon...
Go HERE for our COVID protocols.

FEATURED ARTISTS
Alex Ahad
Alexander Vidal
Babs Tarr
Bagger43
Ben Zhu
Brandon Bird
Brett Stenson
Dave Cooper
Dan Matutina
Glen Brogan
Luke Flowers
Jake Parker
James Gilleard
Jenny Yu
Joey Chou
Josh McKenzie
Junko Mizuno
Michael Bear
Michelle Romo
Mizu Cat
Motohiro Hayakawa
Olivia Shetler
Oliver Hibert
Saint chase
Sara Kipin
Shadi Muklashy

EVENT EXCLUSIVES

Over 20 custom mini arcade cabinets will be on display and available for sale as limited edition creations.
Paper craft versions of each Phantasy Arcade cabinet will also be available in our shop.
An exhibition soundtrack of original chiptunes music will be available online.

ABOUT PHANTASY ARCADE
Born out of quarantine, Phantasy
Arcade
is an art exhibition of 1/6 scale
arcade
cabinets (12 inches tall) designed by artists. Made to look real but not actually be playable.
Artists are given a template and a chance to create their own

Phantasy

Arcade

game. Games that we wish existed.
All cabinets are hand assembled and include a removable battery powered light and mini bluetooth speaker installed inside.
The marquee and the monitor areas will be lit to resemble a working

arcade

machine!
Musicians will be selected to create an original chiptune song for each

Phantasy

game!

SPONSORS

TBD
This exhibit is not yet available for online viewing. If you'd like to be added to the exclusive preview list, have questions about this show, or would like to be notified about specific artists, just click SIGN UP and fill out the form below.
Exclusive Online Preview