Visit our

shop & gallery (12pm - 8pm daily, closed on Mondays)
Home Slice Studio Pictures!
Here are some neat Pre-
Home Slice
studio photos brought to us by the awesome Scott C!
Take a look at the many stages of his art-making!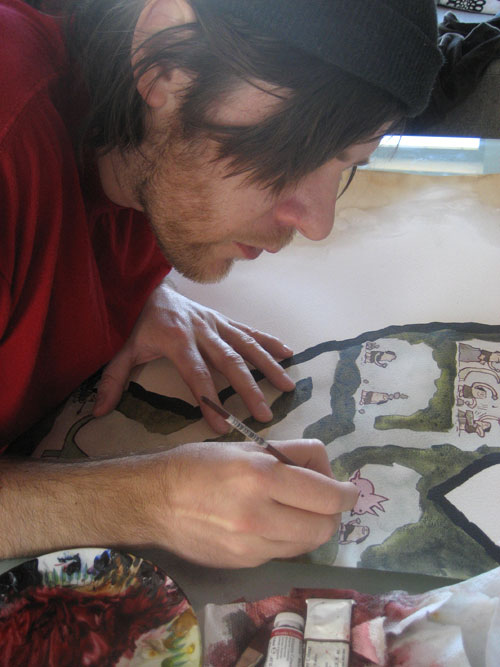 Working away on Dinosaur House...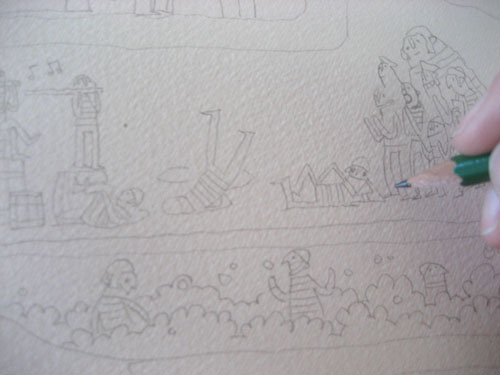 Sketching the breakdancing sailors in Whale House...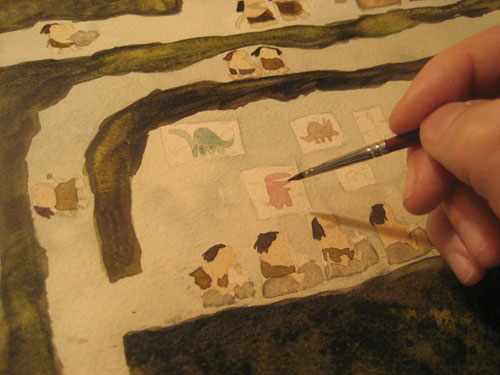 Adding a layer of color to Dinosaur House...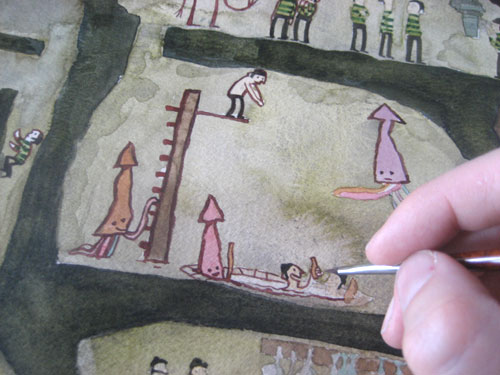 Outlining the sailor's bath buddy...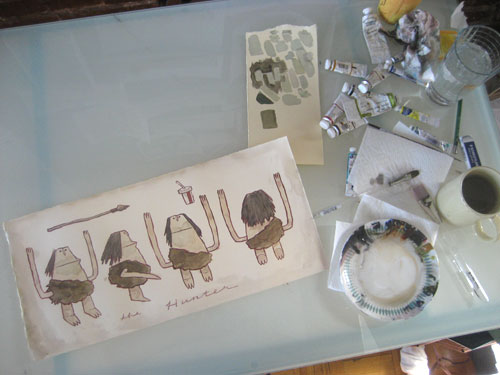 The final stage of The Hunter!
Putting the finishing touches on Tank House!