Annie Stegg's "The Moonlit Vale" Solo Exhibition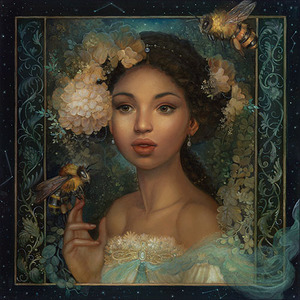 Annie Stegg's "The Moonlit Vale" Solo Exhibition
June 16, 2018 - July 8, 2018
Opening Reception / Jun 16, 6:00PM - 9:00PM


view pieces
share this event
Gallery Nucleus is proud to bring you a solo exhibit from Annie Stegg!

After Annie's successful kickstarter campaign, we will be hosting a launch party / art exhibition to celebrate the release of her first ever coloring book, The Moonlit Vale. We will be displaying some of her original ink drawings from the book as well as brand new paintings, available for the first time. And on opening night, we will feature a giant coloring page for attendees to enjoy!

Appropriate for all ages and fantasy fanatics, The Moonlit Vale is a collection of over 75 intricately designed, hand-drawn ink illustrations. In Annie's own words, this book invites you to "travel to moonlit gardens, enchanted forests filled with lush flora, curious animals, and figures of intense beauty and mystery."

*Books purchased on opening night will include a special book plate.

We are thrilled to be the first physical location to offer The Moonlit Vale, and can't wait to share this magical exhibit with you!