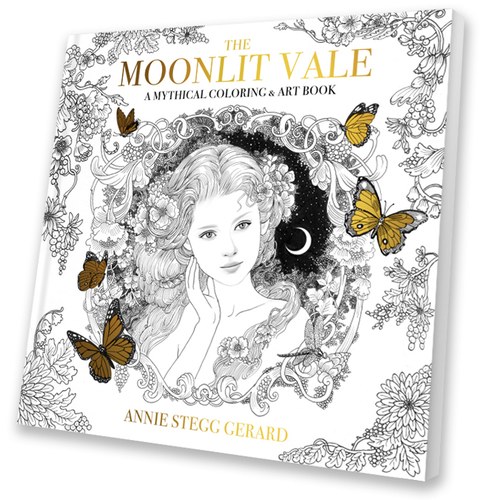 The Moonlit Vale: Art & Coloring Book
Share this Item
Height:
8.125" (20.64 cm)
Features:
Limited Edition
Signed

The Moonlit Vale Coloring & Art book is a matte softcover with gold foil embellishments, perfect bound and 8.25"x8.25" in size, with a total of 78 perforated pages. Each page is printed on a high quality 100LB paper and come with a thick vellum page insert to ensure that even markers will not bleed through the pages. Each illustration was originally hand-drawn by myself, using a micron pen, and features both human and animal subjects.
Each book comes wrapped and packed with a gold foil seal.
I invite you to take a moment to relax, and share in the same tranquility I have found through art.
100 lb Paper
78 Pages
Perfect Bound 8.125" x8.125" Matte Softcover
Gold Foil Embellishments
Perforated Pages
Vellum Page Insert (to prevent bleed when coloring)
More Views
Options
You may also consider...