Four of our favorite artists,
MALL
,
Nicole Gustafsson
,
Lorena Alvarez Gómez
and
Amélie Fléchais
, have collaborated to create a stunning collection of new originals that depict some of their fantastical characters exploring Mother Nature.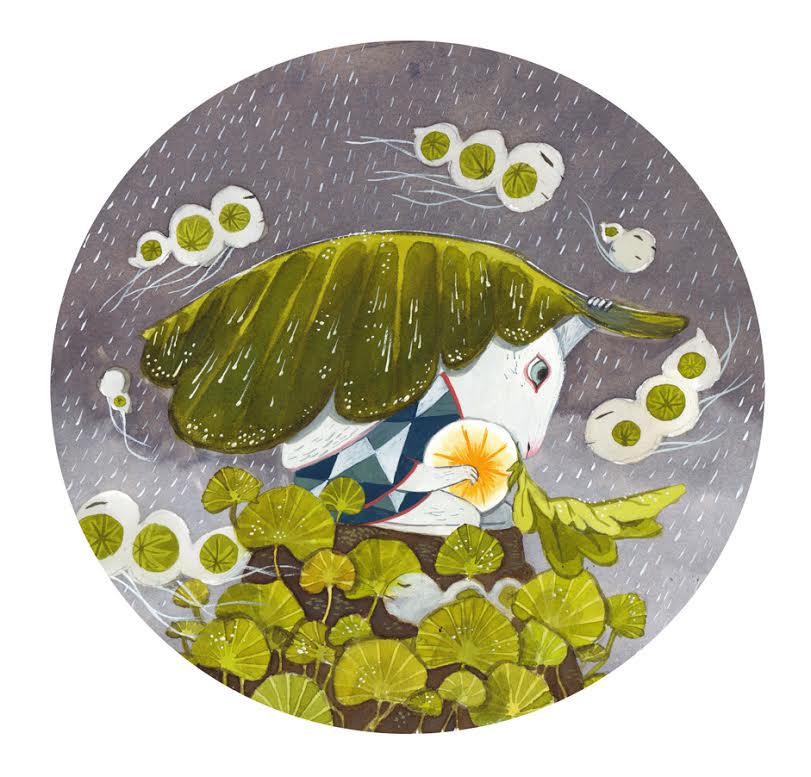 Amélie Fléchais
ABOUT THE ARTISTS

Amélie Fléchais
studied animation at ESAAT in France and went on to work as a concept artist for DreamWorks animation as well as a background painter and concept artist on the recent film
Song of the Sea
. She has released two comic books, "
Chemin Perdu"
and "
L'Homme Montagne"
, as well as one children's book, "
Le Petit Loup Rouge"
. She claims to have an addiction to tea and all things containing chocolate!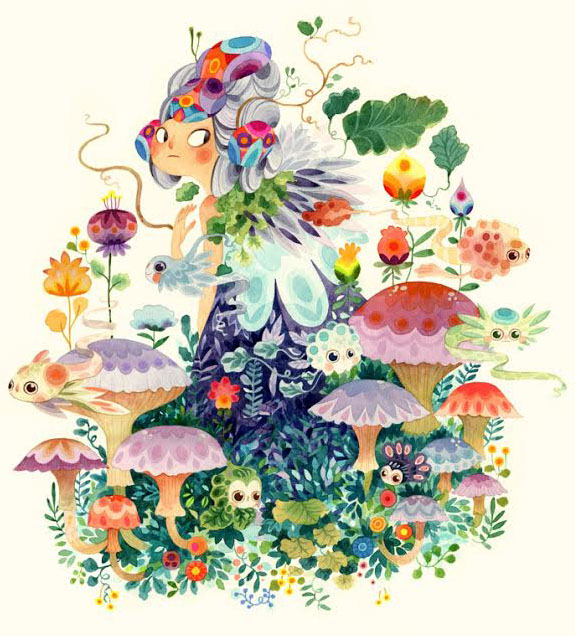 Lorena Alvarez Gómez

Lorena Alvarez Gómez is a freelance illustrator from Bogotá, Colombia. Her work, which often takes the viewer into a wildly colorful world that is rich in both natural and mystical elements, reflects her interest in color language and experimentation with diverse techniques and concepts. She has illustrated children's books and created exciting works for fashion magazines, advertisements and other independent publications. The artist enjoys her personal projects, such as designing characters, T-shirts and toys. Her favorite things are painting, making plush toys and reading comic books.
MALL
May Ann Licudine
, better known as
MALL
,
is a freelance illustrator based in La Union, Philippines. In 2001, she graduated from the University of the Philippines College in Baguio, where she studied Fine Arts. Since graduating, her whimsical artwork has received much recognition, including the Alcala Illustrator's Prize for her children's book, "
The Yellow Paperclip with Bright Purple Spots".
Her personal work, which often depicts her charming characters Babu and Abu on a fanciful adventure, have been showcased in exhibitions worldwide. The artist says she is heavily inspired by her own dreams, nightmares, nature and folk music.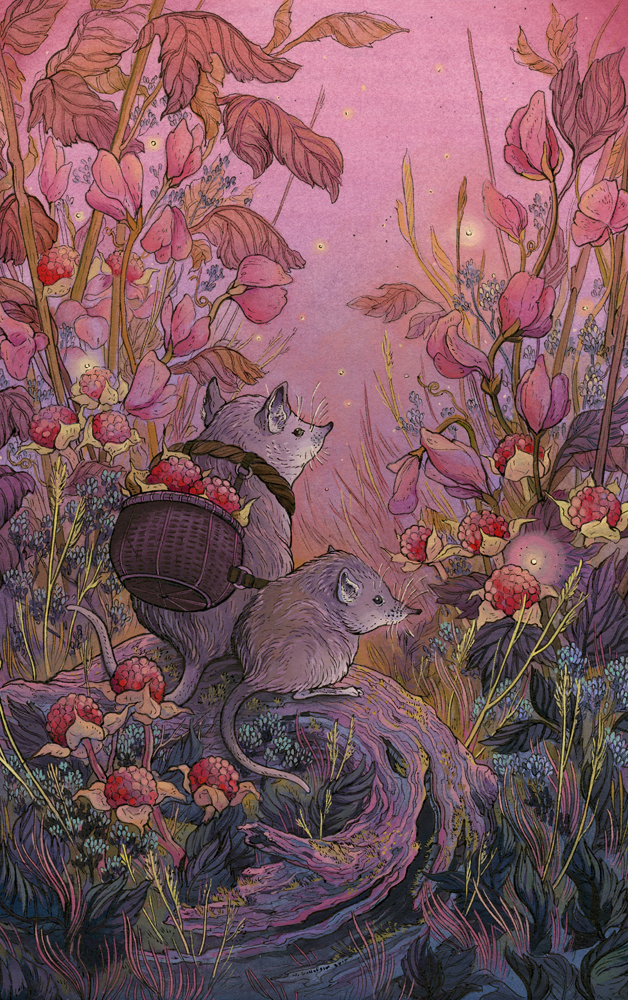 Nicole Gustafsson


Nicole Gustafsson is an incredibly talented illustrator from the Pacific Northwest that lovingly refers to her world of imaginative universes and characters as Nimasprout. The artist specializes in traditional media paintings featuring everything from woodland characters and intriguing environments, to fun tribute works of her favorite pop culture icons. She works full time as an illustrator and currently lives in the Pacific Northwest with her husband and pets!



*top left image by MALL, rollover image by Amélie Fléchais