The Art of DreamWorks Puss in Boots: The Last Wish Panel / Signing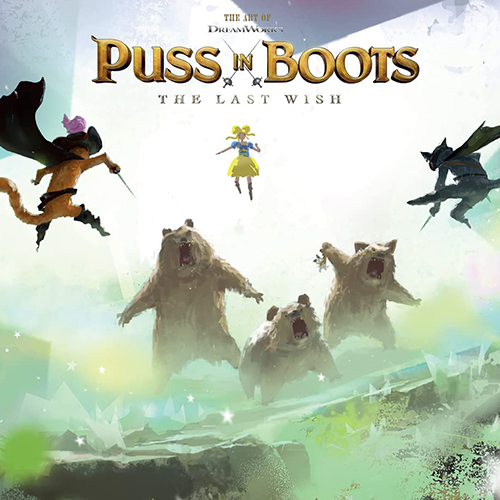 May 26, 2023
May 26,
5:00PM - 8:00PM


Nucleus is excited to welcome the creative minds behind the new Dreamworks movie Puss in Boots: The Last Wish for an in-person Q & A and signing!

Pre-ordered copies of The Art of DreamWorks Puss in Boots: The Last Wish will be signed by the panelists listed below. (Signature by all artists are not guaranteed)


SIGNING AND PANEL DETAILS ( 5:00pm - 8:00pm PST)

In-person
The panel will be on Friday, May 26th
The panel will be held in our flagship gallery: 210 E Main st, Alhambra CA 91801
Tickets are $5 per person, and are available via Eventbrite for purchase HERE
Please arrive 15-20 minutes before the panel to check in
No physical ticket will be required to check in. Just show us your Eventbrite ticket on your phone or provide first,last name at check in.
If you plan to purchase an art book before the panel begins, please plan to arrive earlier to complete your transaction. Books are limited and available on a first come first serve basis.
Only 120 seats are available. Limit 2 tickets per purchase. Any purchase of more than 2 tickets will be automatically refunded.
Limit 2 items signed per person. Signatures only. Outside items are permitted
Pre-ordered books can be picked up at the front register before the panel.

Please select the "Pickup" option when pre-ordering your book on our site.
PANEL & SIGNING TIMELINE
5:00 - 6:00 pm : Moderated Panel
6:00 - 6:45 pm : Q&A
7:00 - 8:00 pm : Signing
FEATURED PANELISTS
ABOUT PUSS IN BOOTS: THE LAST WISH


For the first time in more than a decade, DreamWorks Animation presents a new adventure in the Shrek universe as daring outlaw Puss in Boots discovers that his passion for peril and disregard for safety have taken their toll. Puss has burned through eight of his nine lives, though he lost count along the way. Getting those lives back will send Puss in Boots on his grandest quest yet.
Academy Award® nominee Antonio Banderas returns as the voice of the notorious PiB as he embarks on an epic journey into the Black Forest to find the mythical Wishing Star and restore his lost lives. But with only one life left, Puss will have to humble himself and ask for help from his former partner and nemesis: the captivating Kitty Softpaws (Oscar® nominee Salma Hayek Pinault).