Natalie Andrewson Risograph Workshop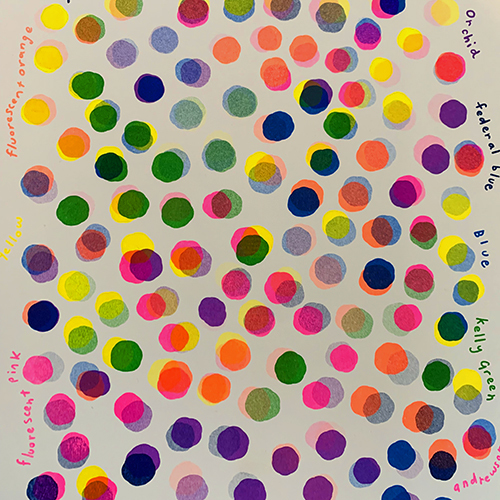 February 5, 2022
Feb 5,
1:00PM - 6:00PM
Join Risograph artist and illustrator Natalie Andrewson in a thorough, all you need to know virtual workshop about all things Risograph! Risograph printing is a specialized form of printing that combines separate layers of printed color, resulting in wildly vivid color and beautiful toned effects. Though the use of a Risograph printer is required, after this workshop you'll have a full knowledge of how to prepare and create a risograph print of your own design!
REGISTRATION (VIRTUAL)
$120 (5 hour online workshop 1pm - 6pm PST)
Zoom class sign in details will be emailed to registered students by 11AM PST on the day of the workshop.
Registered students will have access to a recording of the class for one year.
Registered students will receive a special print of Natalie's design, to be shipped to them after the workshop.

CLASS DESCRIPTION


Introduction - Natalie will begin the workshop with an introduction of her work, and her history with risograph printing and illustration.
Instruction - Natalie will go over her process for creating risographs, from her sketches to final artwork, and preparing the printer and digital files.
Break - half an hour
Demonstration - During the class Natalie will demonstrate the physical process of printing, demonstrating each step.
Q & A - Registered students are free to ask any question related to Natalie's work or the process of risograph printing.
ABOUT NATALIE ANDREWSON
Natalie Andrewson is an illustrator, comic artist and Risograph printmaker from North Carolina, currently living in Los Angeles, California. She's worked on lots of different types of projects for clients like The New York Times, Muji, NPR, First Second, Oculus, Penguin Random House, NYU, Bento Box, and Disney. In her spare time she enjoys making fantasy-inspired Risograph prints and comics, available in her
shop
and through her
patreon
.