Nathan Fowkes Landscape Painting Workshop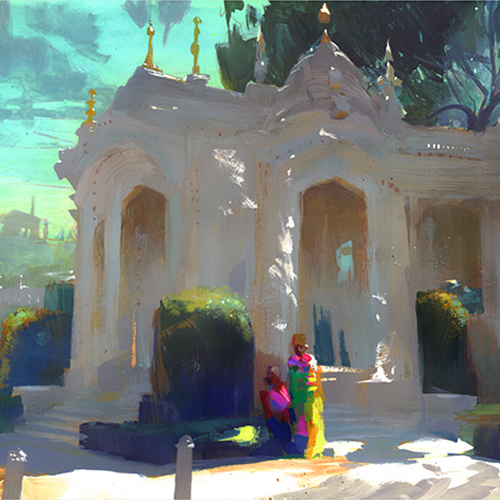 September 4, 2021
Sep 4,
12:30PM - 4:30PM
Join Nathan Fowkes on the day of his new gallery show opening for a special 4 hour workshop. Nathan will be discussing and demonstrating his approach and process used for the gallery show paintings. Nathan's emphasis for the workshop will be imaginative landscape painting from the many reference photos he has taken on his travels. The workshop will include:
Finding a clear purpose for every painting we do.
Painting comps quickly and effectively to find a direction for a painting.
Creatively interpreting photo references to enhance the composition of a painting.
Watercolor and gouache demonstration to show the complete process.
Q&A

WORKSHOP DETAILS (SEPTEMBER 4th, 2021, 12:30 pm - 4:30 pm PDT)
There will be no livestream option for this workshop.
Masks or face coverings will be required for all guests.
Go HERE to review our COVID protocols for gallery guests.
No materials are required for the workshop. Note taking is encouraged.