Surviving and Thriving in Animation w/ Eric Calderon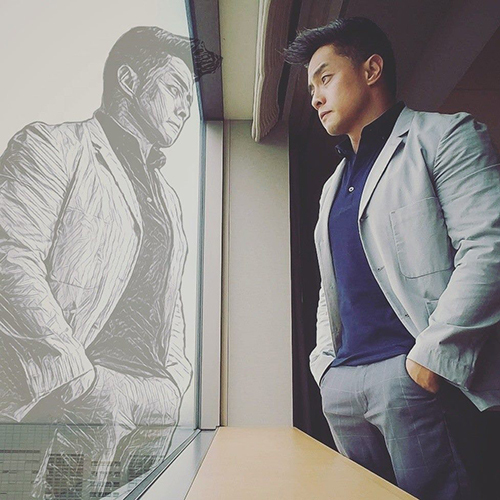 November 14, 2020
Nov 14,
1:00PM - 5:00PM
21 days away
Eric Calderon has been a force in the animation industry for 26 years. Having written, produced, developed, various animation projects in both traditional and digital formats, Eric is well versed in the animation entertainment system. As the creator of the youtube channel "Surviving Animation", he is generous and eager to share his knowledge with a new generation of diverse voices and talents.


REGISTRATION
$80 per person

Zoom class sign in details will be included in the Order confirmation email
DESCRIPTION
Students are encouraged to ask questions during the workshop
This class is for animation veterans as well as those looking to get into the industry
Registered students will have access to a recording of the class for a limited time
Students will only need note taking materials and access to zoom
We will be giving away 1 Harmony Premium Annual License and 1 Storyboard Pro Annual License. Attendees of the workshop are automatically entered into a raffle. 2 lucky winners will be announced after the workshop.

SCHEDULE
Intro to Eric's career and body of work
The current state of animation TV series development and new sub genres
Basics for developing
The art of the 'Package'
Constructing the Show Bible and Pitch
Additional materials you may need to produce
Q and A (last 30 min - 1 hour)

ABOUT ERIC




Eric Calderon has been in the international animation business since 1994. Shortly after graduating with a Business degree in Marketing from The College of William & Mary in Williamsburg, Virginia, Eric began work at the recently established MTV Animation as a development reader and story analyst for the animated series Aeon Flux. By the end of 1999, Eric was the Director of Development for the entire MTV Animation studio leading the department to green light over a dozen new animated series and specials including his own creation 'Cartoon Sushi' and 'Virtual Bill.' After MTV, He went on to work for the fledgling internet streaming company Atom Films in Seattle for a year before taking a position with anime studio Gonzo Digimation Holding (GDH Inc) where he led the Japanese studio's international creative business development (2002-2008). Following that, Eric founded Wild Boar Media, Inc. which produced animated pilots, music videos, and a feature film. Since going independent, Eric has written an original graphic novel (Cold Space) and produces, directs, writes, and consults for a variety of animated TV series, video game shorts, feature films, and online streaming opportunities. From 2015-2017, Eric served as the Show Runner and Writer for the short digital series Transformers: Combiner Wars (8 eps x 5 min) and also wrote all the scripts for the 2nd season 'Titans Return' (10 eps x 11 min). He is currently Producing a direct-to-DVD feature for Warner Bros Animation (yet to be announced) with delivery set for the fall of 2018.

Sponsored by: