Storyboarding Action for the MCU & beyond w/ Jane Wu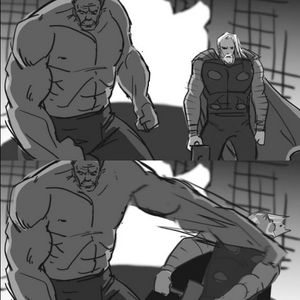 June 6, 2020
Jun 6,
12:00PM - 5:00PM
This is an online workshop taught by veteran board artist Jane Wu. Whether you are in animation or live action you will find benefit from this workshop.


REGISTRATION
$120 (5 hour online workshop 1pm - 6pm PST)
$50 (15 min one on one portfolio review / mentorship with Jane, scheduled based on student / teacher availability)
Zoom class sign in details will be emailed to students once they are registered
SYLLABUS / SCHEDULE
Jane will be covering her process and workflow by going over some of her iconic scenes. She will start with the scripts, show her roughs, revisions, pitch the scene and then show the final film for comparison.
Students are encouraged to ask questions during the workshop
Students should have some basic knowledge of storyboarding and perspective before taking this class.
Students will have access to a recording of the class for a limited time

ABOUT JANE WU
Jane has been a story artist since 1997 (over 20 years). She is currently a showrunner at Netflix. She has worked on such notable projects as:
Tinkerbelle Animated TV Series
Gatchaman
The Avengers
Guardians of the Galaxy
Thor Ragnarok
Into the Spider-Verse
Game of Thrones
Walking Dead
Mulan (Live Action Movie)

She graduated from Otis and also has a background in fashion design and martial arts.

http://www.janewu.net/resume.html

https://variety.com/2019/artisans/production/production-artist-jane-wu-action-movies-1203314971/