Ilya Kuvshinov Workshop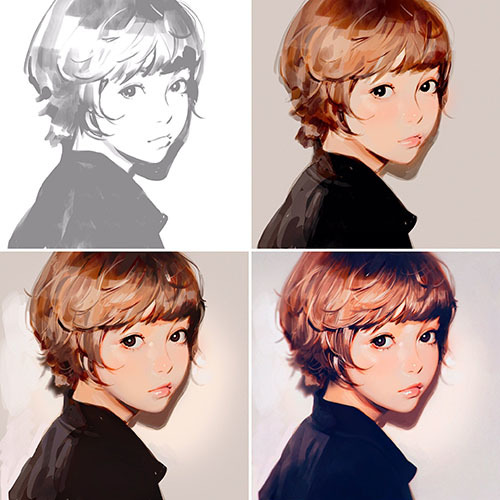 January 16, 2020
Jan 16,
6:00PM - 9:00PM
ABOUT THE EVENT
Gallery Nucleus is excited to welcome Ilya Kuvshinov to the main gallery to demonstrate his skills in person! Ilya will show a limited number of attendees his entire process from beginning to finish in a live illustration demo. He will be answering questions relating to his work, his career path, how and why he makes what he makes. There will be multiple drawings that Ilya will bring to life before your eyes! Attendees can get a great sense of how to begin, how to resolve, and how to finish a drawing the Ilya Kuvshinov way. If you've ever wondered "How does he do that?", come and find out!
7:00pm - 10:00pm presentation / demo
10:00pm - 10:30pm Book signing
ADMISSION

Tickets required for admission, and are available on this page.
Limited to 50 seats only!
SUPPLIES
Bring note-taking materials.
ABOUT ILYA KUVSHINOV
Ilya started learning how to draw at age 11 and eventually studied architecture at University in Moscow. In order to seek a career in a creative field, Ilya joined a game developing company, and then moved on to work as a concept artist and a director at a motion comic company where he produced Anime-like motion pictures. At the same time Ilya started posting illustrations on social media. In 2014 he moved to Japan to build a career in a country that he had long dreamed of working in.

See more of Ilya's work HERE