Making Picture Books Workshop with Matt Forsythe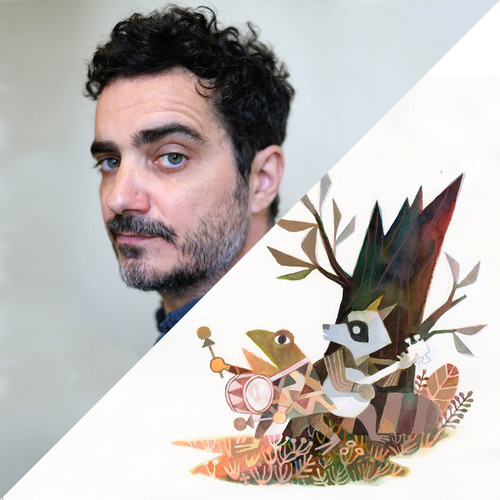 December 8, 2019
Dec 8,
12:00PM - 5:00PM
Matt Forsythe will be in town from Montreal for a special one-day-only 5 hour workshop on visual narratives and artwork in children's books. This vital workshop will cover an amazing amount of material, all of it essential to help build your career in the visual industry of illustrated picture books. Make sure not to miss this in-depth and hands-on instructional workshop from this award winning illustrator!

Matt will guide you on your journey to begin and create your own book, from concept to finished full page spreads. Not only will Matt share his knowledge as a creator with you through demonstration and lecture, he will paint alongside you and detail his favorite painting techniques. Basic supplies will be provided, but make sure you bring your favorite materials to paint and draw with!

ADMISSION: $120 (only 8 seats available!)
Paper, watercolor paint, brushes, and colored pencils are provided in the cost of admission. Attendees are encouraged to bring their favorite art supplies from home as well!
Tickets are available for purchase both in store and online
The workshop will follow Matt's new solo exhibition and new book signing, Pokko and the Drum on December 7th!



CLASS DESCRIPTION:

1:00 pm - 1:50 pm
Writing Picture Books
Using an exercise from Gianni Rodari's Grammar of Fantasy, students will develop their own picture book idea and short text.

10 minute break
2:00 pm- 3:00 pm
Composing Picture Books -Discussion of flow and compositional techniques.
Students will break down their text into page turns and develop thumbnail compositions for several spreads of their book.
30 minute break
3:30 pm - 5:30 pm
Painting Picture Books - Painting Demo and guided workshop.
After a discussion of composition, value, temperature, contrast, saturation and hue, students will paint one spread from their picture book.
5:30 pm - 6:00 pm
Discussion and signing
There will be a signing of Matt's new book Pokko and the Drum, immediately to follow.


ABOUT MATT FORSYTHE:

Matt has worked and traveled all over the world, and his career has also traveled through many realms: animation, comics, picture books, and more. Many are familiar with his work as lead animator on the hit show Adventure Time, but Matt has also done concept and production design work for Disney, Netflix and Aardman Animation.
He has been nominated for an Eisner award and has won the Doug Wright award for his comic Ojingogo. He has also won the EB White Award and many other honors for his work illustrating children's picture books.
His newest book Pokko and the Drum is out now with Simon & Schuster.