Illustration & Writing Workshop w/ Lorena Alvarez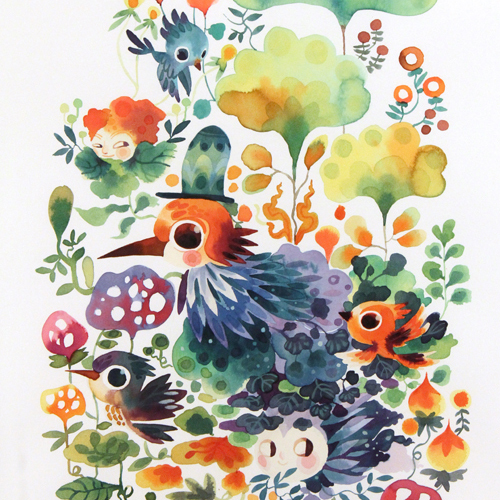 March 30, 2019
Mar 30,
12:00PM - 5:00PM
Before the opening reception of Lorena Alvarez' Hicotea Signing / Exhibition, be sure to sign up for Lorena's illustration workshop!
In this five-hour class, Lorena will be doing a live demo, covering character design, storytelling, talking about her illustration process. Students will have a chance to paint along and work in groups.

WORKSHOP DETAILS
Saturday March 30th (1pm - 6pm)
$100 Admission Fee *includes FREE Hicotea book!
$90 for WIA Members *includes FREE Hicotea book!
Seats limited to 25 people only
Art supplies will be provided
No advanced drawing skills needed.
All sales are final.
WORKSHOP SCHEDULE
1:00 - 1:30
INTRO: Monsters and Aliens: a collage
monsters in video games, comics and toys
visual and conceptual resources to create characters
1:30 - 3:30
SESSION 1 - 2 hours - individual activity:
Create a monster from microorganisms, fungus, and other forms of life.
Each participant will receive cards with the image of a living organism and facts about it.
These organisms don't have a discernible face, so their qualities can be transformed in many ways.
discussion
3:30 - 6:00
SESSION 2 - 2 hours - group activity
From the results of session 1, participants will write and illustrate a short comic.
If working in groups, they can combine the characters they previously created, they also can explore different relationships between them.
discussion
6:00-7:00PM
BOOK SIGNING / Opening Reception (FREE)

SUPPLIES PROVIDED
Watercolors - basic colors
Inks - in basic colors
Plastic eye dropper
Synthetic pointed (round) brushes
Sheets of watercolor paper. 9''x 12''
Palette / plate
Jars or glasses to clean the brushes and add clean water to the watercolors
Paper towels
Clean rag
Pencils, erasers, sharpeners, etc.
Sea salt and bleach to bring texture, watercolor pencils.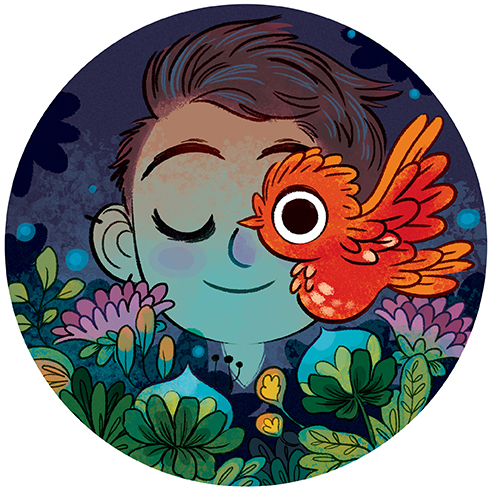 ABOUT LORENA ALVAREZ:
I'm a freelance illustrator and artist, based in Bogotá, Colombia. I like to work with color and experiment with diverse techniques, so I like to approach to each project in a unique way, trying to learn something new every day. I've made illustrations for children books, independent publications, advertising and fashion magazines. I work at my home studio, surrounded by music and my loved ones.
Recently I've been working in personal projects including character design, paintings, T- shirts and Toys. Also I'm proud to be part of La Procesin Puppet Club, an experimental puppetry group, I'm a shy person but being a puppeteer has been a great experience. I love to paint, take care of my dog and read comic books. Now I'm learning to play guitar, it is hard but it makes me happy.