Making A Living With Your Webcomic$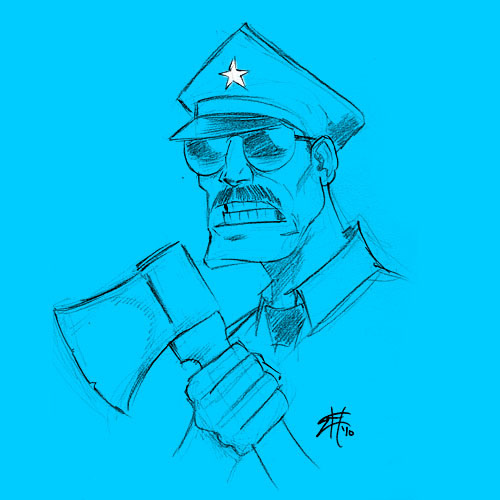 March 1, 2014
Mar 1,
12:00PM - 4:00PM
Hear from 3 of the top web comic creators and how they make money from their own creations.
The event is FREE from 4 -5 pm during the signing period
1:00 - 3:30 Workshop Seminar
3:30 - 4:00 Q & A
4:00 - 5:00 Signing
About the artists:
At night, he puts on his cape and doubles as an independent graphic novelist and
self-publisher. Jason has worked on Kung-Fu Panda 2, Ghost Rider, Van Helsing, Blade II,
Leap of Faith,Roswell,Pitch Black, Blade and more as a visual development and storyboard
artist. Jason has self-published two of his own graphic novels based on his story Remind.
He's raised over $125,000 through Kickstarter to self-publish Remind in two volumes.
Jason continues to create new stories and just put out a book called Unnatural Talents which
is about self publishing your own graphic novel.
Travis Hanson
is an Eisner nominated fantasy illustrator with a huge imagination. His works include comics, children's art, fantasy and just fun illustrations that encourages the need for people to be creative. He's raised over 85,000 dollars on several success kickstarters. He's self published 3 Bean graphic novels which he has Kickstarted, and is on his way to to another successful Kickstarter with "Tanner Jones and the Quest for the Monkey Stone" book, raising over 12,000 in 36 hours meeting his goal and surpassing it with 56 days left. For more information on Trav's works, rates and ideas, just send a note to
[email protected]
or visit his works at www.beanleafpress.com
Ethan Nicolle
is an American comic book creator, artist, and writer. He created the Slave Labor Graphics comic
Chumble Spuzz which has been released as two graphic novels. He also worked with his younger brother,
Malachai, to create Axe Cop, the web comic phenomena that has nearly 35,000 fans on Facebook and an
animated show on Fox's Television's ADHD. Ethan has also created another popular webcomic called
Bearmageddon that\is about an end of the world apocalypse story with mutant bears, He also have had various
pitches optioned by Cartoon Network, and works on the Axe Cop TV show at FOX and is currently writing for
DreamWorks Animation on the new Veggie Tales series.

*Jorge Cham has been subsituted by Travis Hanson due to schedule conflicts.