FREE SHIPPING ON DOMESTIC ORDERS OVER $75 (excludes framed exhibition art)
Coraline Production Artists Panel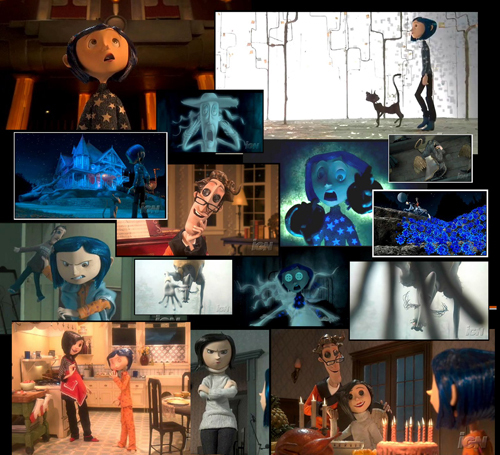 February 7, 2009
Feb 7,
1:00PM - 3:00PM
Are you a fan of the Nightmare before Christmas? Then you should be as excited as we are to see the new stop motion film written by Neil Gainman and directed by Henry Selik, " Coraline".
MEET some of the PRODUCTION ARTISTS that worked on the movie as they drop by to discuss their contributions to the film, along with the production and artistic process for this highly anticipated visual masterpiece. Original artwork for the film will be presented and free refreshments will be served.

This event is FREE but please note that space is limited.
Artists that will be in attendance include:
Andy Schuhler
Chris Appelhans
Dan Krall
Jon Klassen
Shane Prigmore
Shannon Tindle
Do you have something you would like discussed during this panel? Let us know! Email any questions and inquiries you have for these artists to gallery(at) gallerynucleus.com with "Coraline Q" in the Subject line.