RECEIVE YOUR PACKAGE BY CHRISTMAS!
Order by December 12 for DOMESTIC US / Order by December 5 for INTERNATIONAL
6
days left to order and receive your domestic shipments by Christmas!
Posca Marker Workshop w/ Angela Pan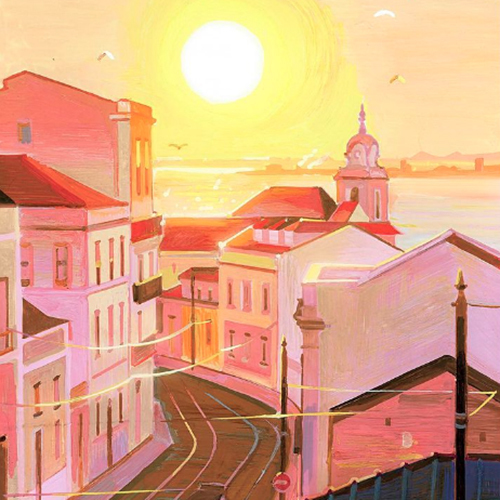 February 3, 2024 - February 18, 2024
Feb 3,
1:00PM - 5:00PM
59 days away
Before her exhibition with Alar Iko, painter Angela Pan will be teaching a 4 hour painting workshop focused specifically on using Posca Markers. This class is great for those who are interested in acrylic marker painting and learning techniques using Posca markers.
POSCA MARKER WORKSHOP WITH ANGELA PAN

Saturday Feb 3rd, 2024 from 1pm - 5pm PT
This 4 hour workshop is in person only and will not be recorded
$120 admission per student tickets available below and HERE
Some supplies are provided but students are required to bring their own Posca markers

WORKSHOP OVERVIEW

Introduction to working with acrylic markers (marker thickness, colors, and what paper is best suitable) - 20 minutes
Mixing colors - 30 minutes ( demo + exercise )
Creating linear gradients - 30 minutes ( demo + exercise )
Creating radial gradient / glowing sun + moon - 40 minutes ( demo + exercise )
Simple cityscape, either sunset or night - 2 hours ( demo + exercise )

MATERIALS LIST
Strathmore 400 Series Marker Paper Pad 6" x 8" (provided)
Coated cardstock paper (provided)
Posca medium tip markers in: white, light blue, sky blue, navy blue, light pink, pink, light orange, pastel yellow, ivory, bright yellow(orange) and brown (students should purchase)
Posca extra fine tip markers in white (students should purchase)
HB pencil and eraser (students should purchase)
ABOUT ANGELA PAN
A keen observer of the beauty around her, Chinese-Canadian artist Angela Pan enjoys capturing those fleeting moments and everyday sceneries with acrylic markers.

After graduating with high honors from Sheridan College's animation program in 2014, she worked in the animation industry for 6 years as an environment designer. In 2020, she became a self-employed artist and content creator and currently lives in Calgary with her husband and adorable cats Suki and Benny.