4
days left to order and receive your domestic shipments by Christmas!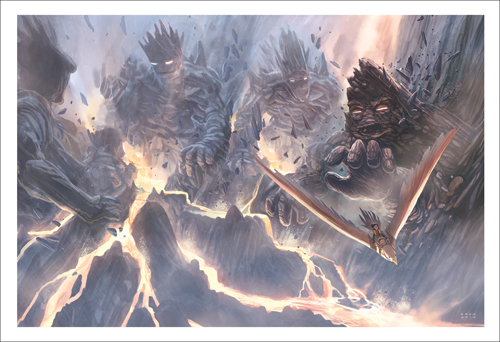 The Shortcut
Share this Item
Paper Type:
Velvet Fine Art
Depicting a moment from the artist Kazu Kibuishi's story "The Courier - Shortcut" which appears in the Flight 7 anthology. The bravery of the courier is evident as he travels through a treacherous cave of rock giants to save time on his delivery.
More Views
Options
You may also consider...