8
days left to order and receive your domestic shipments by Christmas!
1
days left to order and receive your international shipments by Christmas! Please email us for international shipping after December 10
Previous Piece Sparky! Solo Exhibition & Book Signing w/ Chris Appelhans (All) Next Piece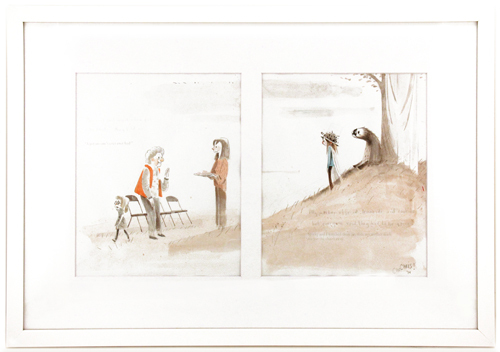 Sparky! - Page 27
Share this Item
Art Height:
6.25" (15.88 cm)
Art Width:
6.75" (17.15 cm)
Frame Height:
16.5" (41.91 cm)
Frame Width:
24.0" (60.96 cm)
Medium:
Watercolor & mixed media
Development painting
More Views
Options
I want this as a print!
We can't promise prints for every piece, but if the interest is high, it may be an option.