2
days left to order and receive your domestic shipments by Christmas!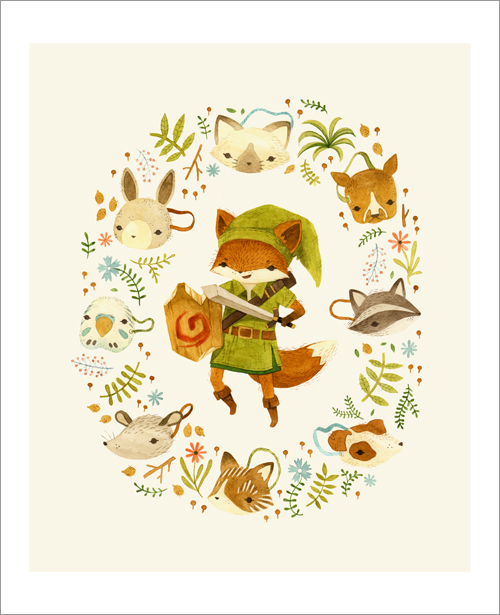 Mammal's Mask (Legend of Zelda)
Share this Item
Paper Type:
Watercolor Paper
More Views
Options
Teagan White Teagan White is a freelance illustrator from Chicago, now living and working in St Paul, Minnesota. Her work encompasses intricate drawings of flora and fauna, playful watercolors of anthropomorphic critters, illustrated typography, and everything in between. Teagan spends her tiny amounts of free time following tangled animal paths through forest and field, squishing along reedy riverbanks, attempting to befriend gulls on rocky lakeshores, picking wildflowers, and collecting animal bones. White has been featured in CMYK's Top 100 New Creatives Vol. #50.
You may also consider...