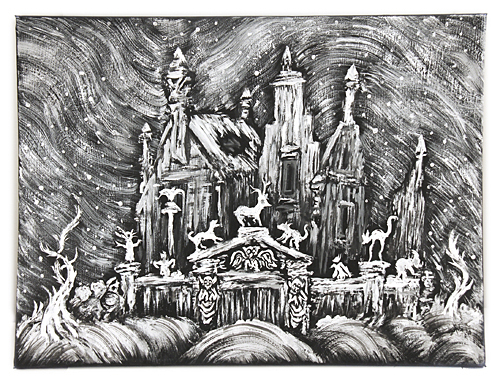 House Of Scissorhands
Share this Item
Art Height:
18.0" (45.72 cm)
Art Width:
24.0" (60.96 cm)
Medium:
Acrylic on canvas
More Views
Options
Aeron Alfrey creates unique imagery inspired by strange fantasy worlds filled with monsters magic and death. His art has been published in numerous books including the works of H.P Lovecraft, Stephen King, Thomas Ligotti and others. His work has been shown in galleries internationally including a traveling exhibit of work tributing Lovecraft.

I want this as a print!
We can't promise prints for every piece, but if the interest is high, it may be an option.