Starting January 12th we will resume our regular hours of 12pm - 8pm daily, closed on Mondays.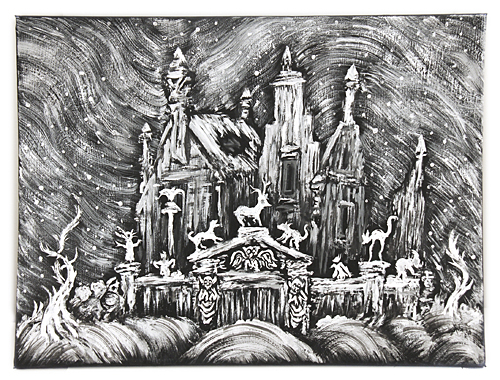 House Of Scissorhands
Aeron Alfrey creates unique imagery inspired by strange fantasy worlds filled with monsters magic and death. His art has been published in numerous books including the works of H.P Lovecraft, Stephen King, Thomas Ligotti and others. His work has been shown in galleries internationally including a traveling exhibit of work tributing Lovecraft.

MORE VIEWS
---