PIN 5 : CALL FOR SUBMISSIONS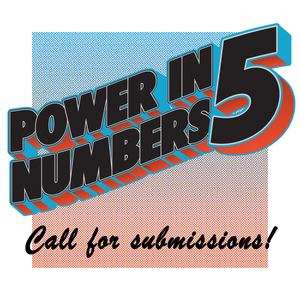 PIN 5 : CALL FOR SUBMISSIONS
February 15, 2020 - February 16, 2020
Opening Reception / Feb 15, 6:00PM - 9:00PM
27 days away

view pieces
add to calendar (.ics)
share this event
Gallery Nucleus is proud to annouce the 5th iteration and return of one of our classic open submission shows: Power in Numbers 5!
For one weekend only, the gallery will feature the work of over one hundred artists in a 5 x 7 postcard format show. Featuring artwork from over 100 artists, this will be a fantastic way to aquire some original art! The show will be cash and carry, meaning each purchased piece will be immediately removed from the show to be taken home. Get there early so you can see it all!
PURCHASING INSTRUCTIONS

Doors open 6pm sharp on opening night February 15th. No phone orders will be taken. Must be in-person.
First come first serve.
All pieces will be $75
There will be no online preview for this exhibition. All unsold works from opening night will be available on our website on February 16th.
The show is open submission, so artists get busy! See submission guidelines below.
POWER IN NUMBERS 5 SUBMISSION GUIDELINES
ART SUBMISSION GUIDELINES & INSTRUCTIONS1. CREATE THE WORK
Create art work in a traditional medium on the face of a flat piece of paper measuring exactly 5" x 7". NO DIGITAL PIECES WILL BE SUBMITTED. (Artwork must be all ages appropriate, nothing overtly sexual or violent.)
2. SUBMIT THE WORK via EMAIL
Artists can submit up to 5 pieces. Email a photo / scan (1000 dpi wide) of each piece to submissions@gallerynucleus.com. All pieces must be 5" x 7", traditional pieces only. Include with each submission the artist name, title, and medium. All pieces will be $75. (Submissions will be voted on by the staff and based on the guidelines listed here.)
The deadline for submissions via email is January 31, 2020 (DO NOT send the physical piece yet.)
Once your submission is approved, we will email you a gallery agreement with more details to sign and return.
3. SEND THE WORK
Ship the art unframed in a safe package to the following address. (Sandwiched between two pieces of larger cardboard within another envelope.)
Nucleus (Pin5 show)
210 East Main St.
Alhambra CA 91801
USA
We must receive the work no later than February 12th, 2020
MISC INFO


Gallery agreement and more details will be emailed to artists with approved pieces.
Gallery agreement will outline terms for exhibiting with us including printing required artwork info, etc.
Artists will receive 50% commission of their art sale.
The artwork will be clipped to the gallery wall without frames and will also be made available on our website.
After the exhibition, unsold pieces can be picked up or shipped back to the artist. Art will be shipped in a larger envelope but return shipping will be at the artists' expense.