MerMay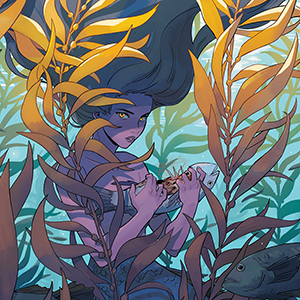 MerMay
May 16, 2020 - May 31, 2020
Opening Reception / May 16, 6:00PM - 9:00PM
39 days away

view pieces
add to calendar (.ics)
share this event
Simultaneously featured in our Atrium Gallery:
Pernille Ørum
May 16, 2020 - May 31, 2020
Opening Reception / May 16, 6:00PM - 9:00PM
39 days away

view pieces
add to calendar (.ics)
share this event
Gallery Nucleus and MerMay creator Tom Bancroft are excited to announce the first ever official MerMay art show!
Featuring more artists than you can shake your tailfins at, this show is sure to be a bubbly delight for all ages. The show will also debut the first ever MerMay artbook, featuring artwork from the show as well as MerMay art over the years.
Opening Reception:
May 16th, 6 pm - 9 pm
MerMay creator Tom Bancroft (of Disney's Mulan, Aladin) will be in attendance
A number of artists will be in attendance to sign copies of the MerMay artbook
New original MerMay artwork will be displayed, all for sale
Exclusive art prints as well as other exclusive items will be released!
Refreshments (including a special Mermaid cocktail) will be provided
Featured artists:
Tom Bancroft
Tony Bancroft
Neysa Bove
Alina Chau
Luke Ge
Jenna Gray
Marie-Alice Harel
Liana Hee
Bryce Kho
Celine Kim
Kristin Kwan
Tiffany Le
Mindy Lee
Ashley Lovett
Sibylline Meynet
Junko Mizuno
Pochan
Phuong Nyugen
Manelle Oliphant
Pernille Orum
Karoline Pietrowski
Whitney Pollet
Brigette Roka
Meike Schneider
Annie Stegg
Genevieve Tsai


Michelle Wong
Yoshi Yoshitani
and more!