Spicy Tiger: Nicolas Nemiri Solo Exhibition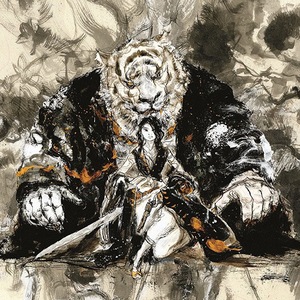 Spicy Tiger: Nicolas Nemiri Solo Exhibition
October 12, 2019 - October 27, 2019
Opening Reception / Oct 12, 6:00PM - 9:00PM


view pieces
share this event
Simultaneously featured in our Atrium Gallery:

Inktober: A Jake Parker Exhibition
October 12, 2019 - October 27, 2019
Opening Reception / Oct 12, 6:00PM - 9:00PM


view pieces
share this event
Gallery Nucleus welcomes French comic artist Nicolas Nemiri, as he flies in from Beijing for his solo exhibition showcasing a collection of new illustrations and a live drawing demonstration!
Influenced by the great French comic and illustrative artists of his age, Nemiri has traveled the world and created a distinct touch with his brush and ink, combining both French and Japanese aesthetic comic styles. A master of the quick sketch, Nemiri is able to render engaging narrative scenes in a matter of moments.
For one night only, Nicolas will be displaying his full artisitc skill by creating a large scale drawing and signing / sketching in his art book, available for purchase at the gallery. Do not miss your chance to see this artist create live!
OPENING RECEPTION: SATURDAY OCTOBER 12TH, 6 PM - 9 PM


Nicolas will be at the reception in person to sign artbooks and prints, and to greet fans
Nicolas will be presenting a live demonstration of his drawing process beginning at 6 pm
Refreshments will be served
Free to the public, no RSVP required
ABOUT
See more of his work
HERE




Event Exclusives
---
---
---
---
---