Nicolas Nemiri Solo Exhibition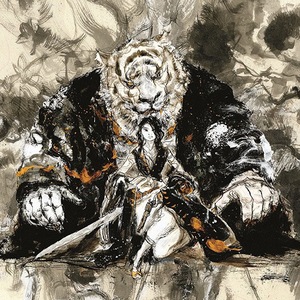 Nicolas Nemiri Solo Exhibition
October 12, 2019 - October 27, 2019
Opening Reception / Oct 12, 6:00PM - 9:00PM
23 days away

view pieces
add to calendar (.ics)
share this event
Simultaneously featured in our Main Gallery:

Inktober: A Jake Parker Exhibition
October 12, 2019 - October 27, 2019
Opening Reception / Oct 12, 6:00PM - 9:00PM
23 days away

add to calendar (.ics)
share this event
Gallery Nucleus welcomes French comic artist, Nicolas Nemiri, as he flies in from Beijing for his solo exhibition showcasing a collection of new illustrations. Nicolas will be in attendance at the opening reception on October 12, 6-9. He will be signing/sketching books and greeting fans.
Stay tuned for more details!
ABOUT
Learn more about Nicolas Nemiri
HERE
See more of his work
HERE