What's Up Danger? The Into the Spiderverse Tribute Show
What's Up Danger? The Into the Spiderverse Tribute Show
June 29, 2019 - July 13, 2019
Opening Reception / Jun 29, 6:00PM - 9:00PM
39 days away

view pieces
add to calendar (.ics)
share this event
Simultaneously featured in our Main Gallery:
Dream Destination 2: A Disney Travel Poster Exhibition
June 29, 2019 - July 14, 2019
Opening Reception / Jun 29, 6:00PM - 9:00PM
39 days away

add to calendar (.ics)
share this event
Gallery Nucleus, in partnership with Grey Matter, are proud to present the official tribute exhibtion for Spiderman: Into the Spider-verse! Join us on June 29th for the grand unveiling of prints and art made in tribute to the Oscar-winning film!


EXHIBITION HIGHLIGHTS:


A selection of original work made in tribute of the film
Included in the artist roster are a selection of artists who contributed work to the film!
Certain film artists available for book signings!
First attendees will receive a ticket for a Spiderman ice cream pop (while supplies last!)
Free admission, all-ages, no RSVP necessary!
More things to be announced!
EXHIBITING ARTISTS:

Alex Ahad
Andrew Thompson
Babs Tarr
Chase Conley
Coran Stone
Dashawn Mahone
Dean Heezen
Devin Elle Kurtz
Drew Hartel
Erik Ly
Eva Eskelinen
Jake Wyatt
Jeff Delgado
Jisoo Kim
Keiko Murayama
Kevin Hong
Mars Heyward
Megan Lawton
Mindy Lee
Mingjue Helen Chen
Nuri Durr
Richard Chang
Sara Kipin
Tristan Yuvienco
Vince Aparo
Yuhki Demers
Zac Retz
** And featuring sculpts of the characters from the film by Andrea Blasich! **
In collaboration with: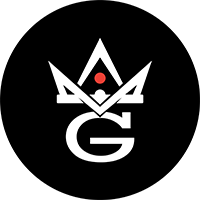 MORE INFORMATION TO COME!