Inktober: A Jake Parker Exhibition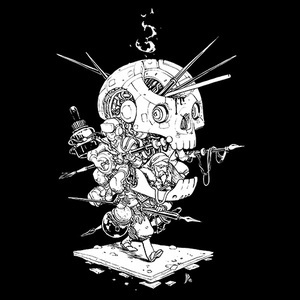 Inktober: A Jake Parker Exhibition
October 12, 2019 - October 27, 2019
Opening Reception / Oct 12, 6:00PM - 9:00PM


view pieces
share this event
Simultaneously featured in our Main Gallery:

Wholly Holy: De'Von Stubblefield Solo Exhibition
October 12, 2019 - October 27, 2019
Opening Reception / Oct 12, 6:00PM - 9:00PM


view pieces
share this event
An exhibition and book signing in celebration of the 10 year anniversary of Inktober.
Jake will be in attendance and on display, will be a collection of new ink drawings.
He will be signing amongst his artwork in the atrium gallery
.
Come with your sketchbooks, pens, and draw with Jake this Inktober, on opening night. We will provide free drinks and tables for attendees.
In addition to the new pieces on display, there will also be limited edition drawings available!
Opening Reception:
October 12th, 6 PM - 9 PM
Jake Parker, creator of Inktober, will be in person to sign books and sketch along with guests!
New artwork will be on display
Free and open to the public, no RSVP needed
Refreshments will be served