Gallery Nucleus and ATLUS are teaming up to celebrate the art of PERSONA 5 ROYAL and CATHERINE: FULL BODY!

The exhibition will be on display from August 17th to September 1st.
Join us Saturday, August 17, 2019 from 1:00 - 7:00PM for an eventful exhibition opening reception!


OPENING RECEPTION HIGHLIGHTS
ADMISSION includes a free door prize for the first 500 attendees
Free exhibition poster with purchase (while supplies last)
Meet artist Shigenori Soejima, the character designer of PERSONA 5 and CATHERINE and more...
Pre-register to participate in autographs and panel!*
Debut of exclusive limited edition PERSONA 5 and CATHERINE prints and other new items
Special announcement to be made for PERSONA 5 ROYAL

EXHIBITION FEATURES
Over a dozen fan created pieces of tribute art will be on display
Rare game artwork from the PERSONA 5 and CATHERINE franchise will also be on display
Interactive installation
Photo-op wall
This even is all ages but please note some of the art features mature themes

SIGNING / PANEL*
There will be two separate signing sessions on opening night
One of the signing sessions will include an artist panel prior to the signing
Only 1 person / email per registration and attendees can only register for 1 signing session, not both
Registered attendees will receive 1 signature from Soejima-san per person
The gallery will be providing a free poster for signature. Attendees may not bring their own items for autographs.
No purchased merchandise other than Shigenori Soejima & P-Studio Art Unit Art Works 2 Art Book may be signed.

Only 1 book per person.
*General admission is FREE (No RSVP needed), only the two signing sessions require registration.

*Registration for signing sessions are now sold out. But general admission to the event is still FREE!

EXCLUSIVE EVENT MERCHANDISE

(SOLD OUT)
Shigenori Soejima & P-Studio Art Unit Art Works 2 Art Book, sold for the first time in English exclusively at Nucleus. Only 200 copies available - $50 (100 will be reserved for the 1st signing session and 100 will be reserved for the 2nd session)




Print, Limited Edition of 75 - $60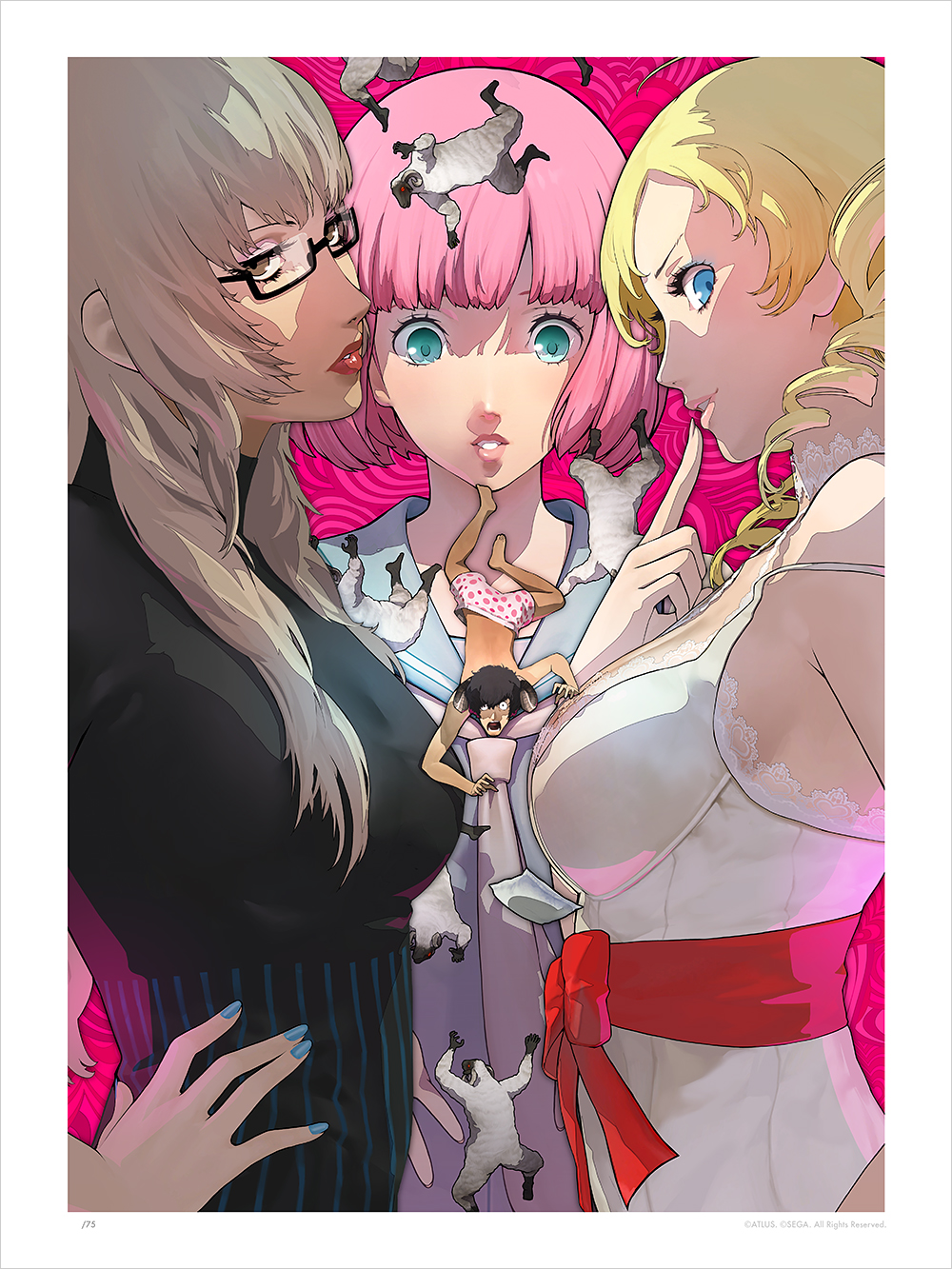 Print, Limited Edition of 75 - $60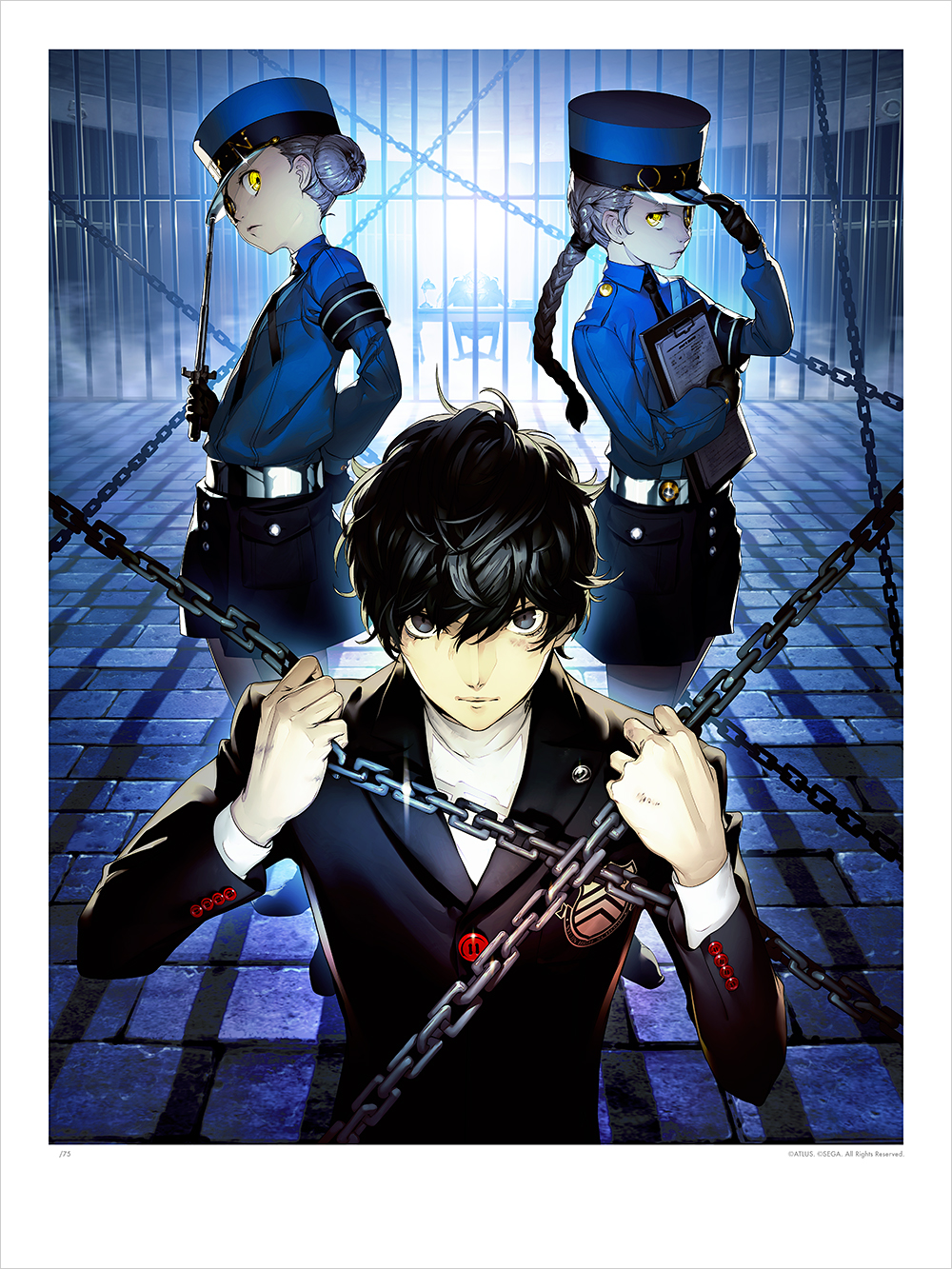 Print, Limited Edition of 25, $75 (SOLD OUT)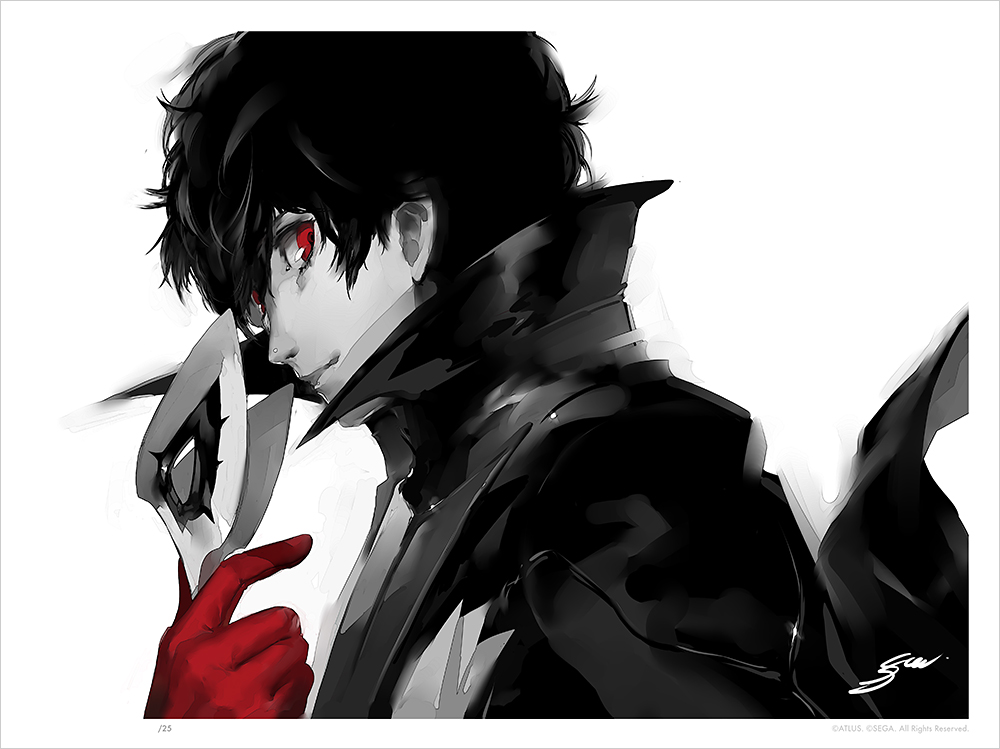 Catherine T-Shirt, Limited Edition of 60 - $38 (SOLD OUT)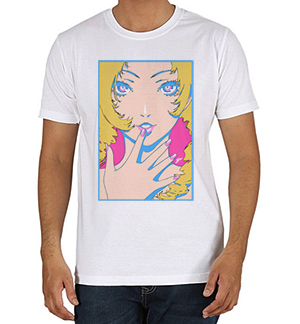 Persona T-Shirt, Limited Edition of 60 - $38 (SOLD OUT)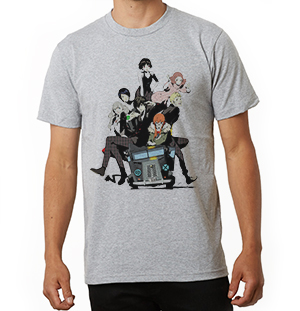 Sheep Pin, Limited Edition of 150 - $12 (SOLD OUT)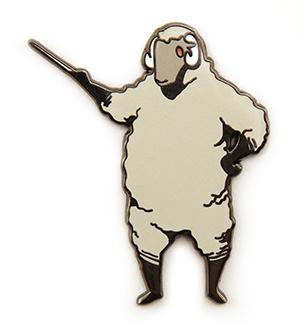 Learn more about PERSONA 5 ROYAL
vLearn more about CATHERINE FULL BODY


©ATLUS. ©SEGA. All Rights Reserved.
CHARACTER DESIGN: Shigenori Soejima