Letters in Bloom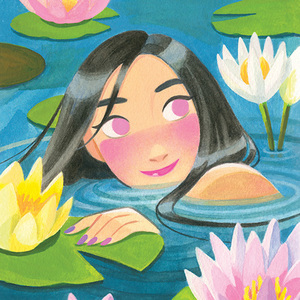 Letters in Bloom
February 16, 2019 - February 24, 2019
Opening Reception / Feb 16, 6:00PM - 9:00PM
30 days away

add to calendar (.ics)
share this event
Simultaneously featured in our Main Gallery:

Eden and the Army of Paradise: Exhibition & Book Launch
February 16, 2019 - February 24, 2019
Opening Reception / Feb 16, 6:00PM - 9:00PM
30 days away

view pieces
add to calendar (.ics)
share this event
Nucleus is hosting an exhibition / book signing in celebration of the new art book by Disney Story Artist Sunmee Joh.

Original paintings from the book will be on display and available for purchase. Sunmee Joh will be in attendance on opening night, February 16th.