Yohichi Nishikawa: Solo Exhibition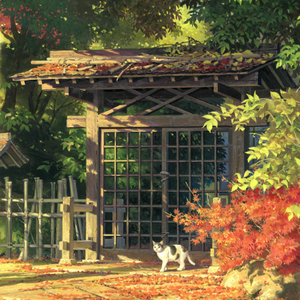 Yohichi Nishikawa: Solo Exhibition
March 9, 2019 - March 20, 2019
Opening Reception / Mar 9, 6:00PM - 9:00PM


view pieces
view photos
share this event
Simultaneously featured in our Main Gallery:

Painting the Town 3
March 9, 2019 - March 17, 2019
Opening Reception / Mar 9, 6:00PM - 9:00PM


view pieces
view photos
share this event
Yohichi Nishikawa returns to Gallery Nucleus with a solo exhibition of all brand new personal art work available for public viewing after a traditional painting demontration workshop. He will be flying to LA for this special one day only 5 hour painting workshop / art exhibition on March 9th.
Original paintings will be on display and available for purchase.
Yohichi's demo will be done using paints, brushes, and paper, specially shipped from Japan.
Attendees are welcome to ask questions throughout the painting demo.
Workshop attendees are automatically entered into a raffle to win the demo painting (additional raffle tickets will be available for sale to attendees)
$120
per person Sign up now! Seats are limited. No standing room allowed.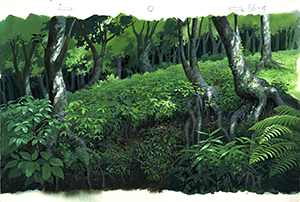 RECEPTION SCHEDULE for March 9th:
Ticket Required
1:00pm - 1:30pm presentation
1:30pm - 3:00pm painting demo
3:00pm - 3:30pm break
3:30pm - 6:00pm painting demo

FREE / Open to the Public
6:00pm - 6:30pm book signing (open to public)
6:30pm - 9:00pm reception (open to public)

Please note:
Outside items without purchase is subject to $10 fee.
Exhibition of the artwork will be on display until March 24th!


Translation assistance by Will Feng and Satoshi Soubu

ABOUT YOHICHI NISHIKAWA
Yohichi has worked as a background painter at Studio Ghibli from 2004 to 2014. Since then he has worked for more recent films made by Studio Ponoc, Studio Chizu, and is currently back at Studio Ghibli.


Employers:
Films:
Tales from Earthsea
Ponyo
Arrietty
From Up on Poppy Hill
The Wind Rises
When Marnie Was There
Wolf Children
The Boy and the Beast
Mary and the Witches Flower
Summer Wars
Event Exclusives
---
---
---
---