"Panda Pants" Children's Book Art Exhibition by Sydney Hanson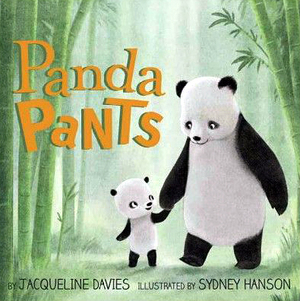 "Panda Pants" Children's Book Art Exhibition by Sydney Hanson
July 15, 2017 - July 30, 2017
Opening Reception / Jul 15, 2:00PM - 5:00PM


view pieces
share this event
Simultaneously featured in our Atrium Gallery:

Chunks of Life (Mike Mitchell Exhibition)
July 15, 2017 - July 30, 2017
Opening Reception / Jul 29, 6:00PM - 9:00PM


view pieces
share this event
Join us July 15 as we unveil original artwork from Sydney Hanson's adorable children's book Panda Pants, a tale about a young Panda and their father as they discuss the nuances of why pandas don't wear pants.

About the artist

Sydney Hanson was raised in Minnesota alongside numerous pets, and her illustrations and paintings still reflect a love for animals and the natural world. In addition to her book illustrations, Sydney is an experienced 2-D and 3-D production artist who has worked for several animation companies, including Nickelodeon and Disney Interactive. She lives in Los Angeles.