Holly's Day at the Pool: Benson Shum Exhibition/Signing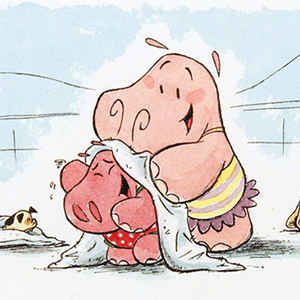 Holly's Day at the Pool: Benson Shum Exhibition/Signing
July 15, 2017 - July 30, 2017
Opening Reception / Jul 15, 2:00PM - 5:00PM


view pieces
share this event
Simultaneously featured in our Atrium Gallery:

Chunks of Life (Mike Mitchell Exhibition)
July 15, 2017 - July 30, 2017
Opening Reception / Jul 29, 6:00PM - 9:00PM


view pieces
share this event
Admission is FREE, no rsvp needed, all ages welcome.
Benson Shum is back in the gallery to sign his latest book "Holly's Day at the Pool" published by Disney-Hyperion as part of their Walt Disney Animation Studios Artist Showcase.
New original paintings from the book will be on display and available for purchase. Don't miss out on these traditional illustrations full of summer fun that even families can enjoy.
Event Highlights:

Live book reading by Benson Shum.
Let's Draw-Along with Benson! Kids come on by and grab a paper and pencil to follow along with Benson as he draws Holly the Hippo!
Presentation on how Holly's Day at the Pool came to be.
New original art by the artist will be at the exhibit.
About the book:
Holly is full of questions when it comes to swimming! "What if.." she always wonders, every time she almost dips her toe in the water. Read on how she overcomes her fear of stepping into the pool.
Pre-Order Signed copies are available, just click on the link to the book in the bottom right-hand corner of this page.
Please allow 3-5 business days of shipping & handling.