Beginning October 14, Gallery Nucleus will transform into a one-stop shop for Blizzard Entertainment as we feature incredible new titles published by Insight Editions and Dark Horse Comics.
The Nucleus store front will showcase the newest Blizzard Entertainment titles, officially licensed Blizzard merchandise, and official limited edition exclusive prints featuring art from Overwatch and LEGENDARY Blizzard Entertainment artist Samwise Didier.

Gallery Nucleus is also proud to be the FIRST retail location to purchase your copy of The Art of Overwatch and Hearthstone: Innkeeper's Tavern Cookbook!
10/14 Opening Reception Highlights
3PM–5PM Signing with artist Samwise Didier & select artists and authors from Overwatch

Limited to first 100 attendees to purchase The Art of Overwatch, The Last Winter, or Gallery Nucleus exclusive Overwatch/Samwise Didier print
2 signed items per person
Merchandise available for purchase @ 12PM when Gallery Nucleus opens

5PM–6PM VIPs/Staff/Invited Press hour
6PM Exhibition opens to the public
Framed artwork from Overwatch & Samwise Didier on display & for sale!
NEW Nucleus Exclusive print releases!
The FIRST 100 (of 200) Limited Edition Overwatch print will be released for sale in-store! (see image below, limit 1 per customer)
Blizzard Entertainment themed pop-up shop featuring The Art of Overwatch, The Last Winter, Overwatch Anthology, & Pre-Orders for Hearthstone: Innkeeper's Tavern Cookbook!
FREE admission, FREE themed refreshments, giveaways and more…!
Signing Artists on 10/14
Samwise Didier

Andrew Robinson

Arnold Tsang

David Kang
Michael Chu
Anh Dang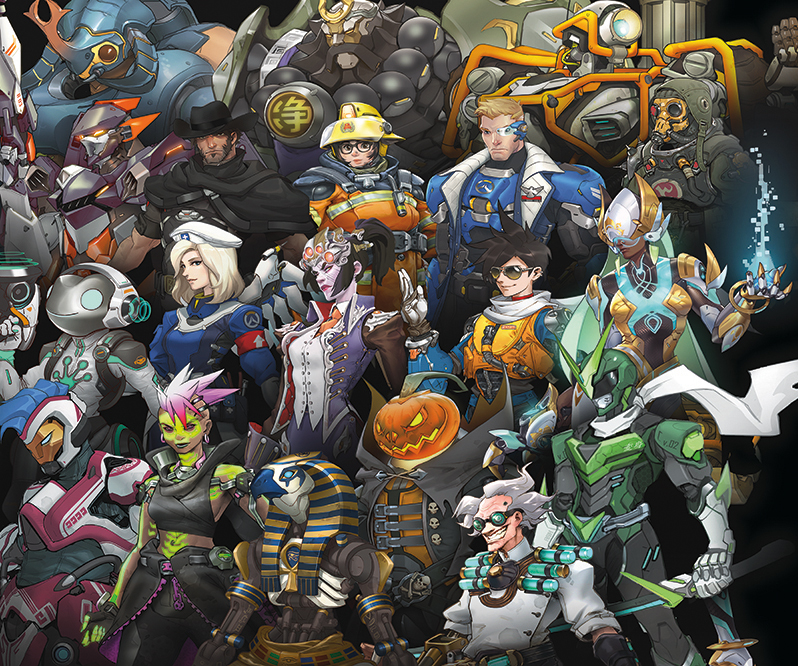 ADDITIONAL EVENTS

10/21 The Art of Overwatch/Samwise Didier Signing Event
Samwise Didier & select Overwatch artists and authors signing!
2PM–5PM
$5 admission(+ eventbrite fee)

Due to time constraints, tickets will be limited
Tickets to go on sale MONDAY 10/16 at 10AM PST.
Link to purchase tickets HERE
Signing Artists on 10/21

Samwise Didier
Anh Dang
Arnold Tsang
Ben Zhang
Llia Yu
Qiu Fang
10/28 Hearthstone: Innkeeper's Tavern Cookbook Signing w/ Chelsea Monroe-Cassel
Nucleus will be the FIRST retail location for the release of Hearthstone: Innkeeper's Tavern Cookbook!
Author Chelsea Monroe-Cassel in attendance & signing!
5PM–6:45PM Signing open to the public
7PM–10PM Closing reception showcasing select recipes & cocktails from the book

Details & schedule subject to change. Please check back for the most up-to-date information!
In collaboration with...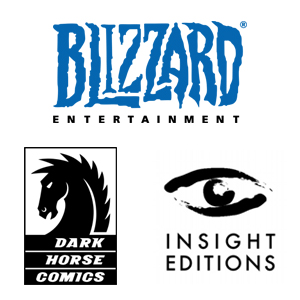 About Blizzard Entertainment, Inc.
Best known for blockbuster hits including World of Warcraft®, Hearthstone®, Overwatch®, the Warcraft®, StarCraft®, and Diablo® franchises, and the multi-franchise Heroes of the Storm®, Blizzard Entertainment, Inc. (www.blizzard.com), a division of Activision Blizzard (NASDAQ: ATVI), is a premier developer and publisher of entertainment software renowned for creating some of the industry's most critically acclaimed games. Blizzard Entertainment's track record includes twenty-one #1 games* and multiple Game of the Year awards. The company's online-gaming service is one of the largest in the world, with millions of active players.
*Based on internal company records and reports from key distribution partners.


About Insight Editions
Celebrated for its unwavering dedication to quality, Insight Editions is a publisher of innovative books and collectibles that push the boundaries of creativity, design, and production. Through its acclaimed film, television, and gaming program, Insight strives to produce unique books and products that provide new ways to engage with fan-favorite characters and stories. Under this program, Insight has published books covering the worlds of Star Wars, Game of Thrones, The Walking Dead, Destiny, Assassin's Creed, Halo, Diablo, World of Warcraft, and the Harry Potter films, among many others. Insight's award-winning art, photography, and sports titles celebrate the artistry and history of a wide-range of subjects that include the Rolling Stones, John Lennon, Kurt Cobain, Johnny Cash, the San Francisco Giants, and the Dallas Cowboys. Other divisions include a line of deluxe stationery products, as well as a children's imprint, Insight Kids. For more information, visit www.insighteditions.com.


About Dark Horse Comics
For more than thirty years, Dark Horse Comics has proven to be a solid example of how integrity and innovation can help broaden a unique storytelling medium and establish a small, homegrown company as an industry giant. Founded in 1986 by Mike Richardson, the company is known for the progressive and creator-friendly atmosphere it provides for writers and artists. In addition to publishing comics from top talent, such as Eric Powell, Mike Mignola, Geof Darrow, Brian Wood, Gail Simone, Stan Sakai, and Guillermo del Toro, and comics legends, such as Will Eisner, Milo Manara, Kazuo Koike, Neil Gaiman, and Frank Miller, Dark Horse has developed its own successful properties, such as The Mask, Ghost, X, and Barb Wire. Its successful line of comics, manga, and products based on popular properties includes Dragon Age, Buffy the Vampire Slayer, Aliens, Conan, Tomb Raider, Halo, The Witcher, Serenity, Game of Thrones, and Avatar: The Last Airbender. Today, Dark Horse Comics is the largest independent comic book publisher in the US and is recognized as one of the world's leading entertainment publishers.