Motor Crush Exhibition & Signing w/ Babs Tarr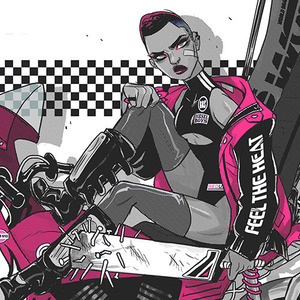 Motor Crush Exhibition & Signing w/ Babs Tarr
June 10, 2017 - June 18, 2017
Opening Reception / Jun 10, 6:00PM - 9:00PM


view pieces
view photos
share this event
Celebrating the release of Motor Crush Volume #1, Gallery Nucleus is excited to welcome back the fabulous Babs Tarr for a signing and exhibition focusing on the exciting new title!
Reuniting the critically acclaimed team behind the Batgirl revamp (Brendan Fletcher, Cameron Stewart, Babs Tarr), Motor Crush follows Domino Swift as she races in the World Grand Prix by day & cracks skulls for the performance enhancing "Crush" by night.
Featuring original new pieces inspired by the comic & tribute artwork from artists handpicked by Babs herself, this is a must-see event for any comic fans!
Exhibition Highlights
Babs Tarr in attendance & signing copies of the new Motor Crush Volume #1 TPB
New original artworks by Babs Tarr on display & for sale
Tribute artwork from select artists handpicked by Babs
New Nucleus-exclusive prints
FREE themed refreshments & FREE admission

As some of the pieces in this exhibition contain mature content, parental guidance is advised!
Exhibiting Artists


Babs Tarr
Craig Knowles
Helen Chen
Jen Bartel
Yingjue Chen
Kris Anka