One of the greatest animation studios celebrates its 10 year anniversary! This October, we are honored to present brand new and unique tribute artwork inspired by Coraline, Paranorman, The Boxtrolls, and Kubo & the Two Strings. With production puppets and art also on display, this will be a must see event for all fans of the craft of animation and LAIKA studios.

OPENING RECEPTION HIGHLIGHTS (October 29th)
VIP Hour (6:00 - 7:00pm)
Exhibition (7:00 - 10:00pm)
FREE ADMISSION, Open to the public, No RSVP, All ages, and Halloween costumes are welcome!
FREE door prize to the first 100 attendees
Travis Knight (LAIKA CEO and Director/Producer of "Kubo and the Two Strings") will be in attendance for signings
The first 150 guests who purchase any LAIKA related items will be able to get a signature by Travis (1 signature per guest)
Come take pictures with Monkey and Kubo!
See actual puppets and props from various LAIKA films (only available for that evening and during the "Kubo and the Two Strings" signing during the following week)
LAIKA Pop Up shop with exclusive items.
Live Shamisen music by Tsugaru Terry and Taiko drumming by Shih-wei Wu inspired by "Kubo and the Two Strings"
FREE candy and refreshments in celebration of HALLOWEEN!
All attendees will receive a raffle ticket for a chance to win Laika's limited edition Kubo XV Air Jordans.
The winning ticket for the KUBO XV is: 681777
Please contact us at marketing@gallerynucleus.com to claim your prize!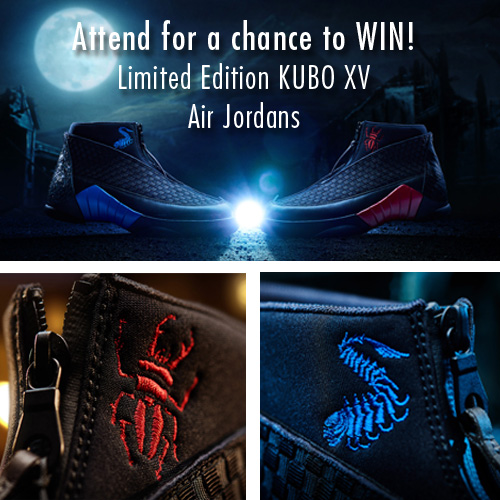 The artist panel for Kubo and the Two Strings has been moved to the following weekend, Saturday, November 5. Since this event is expected to have a high number of attendance, tickets for the panel will be sold through Eventbrite HERE. Please check the "Kubo and the Two Strings Artist Panel/Signing" event page for more details!
FEATURED TRIBUTE ARTISTS
Alan Cook
Alina Chau
Amelie Flechais
Andrew Kolb
April Liu
August Hall
Brendan Merien
Carrie Liao
Celine Kim
David Au
David Diaz Patron
Drake Brodahl
Drew Hartel
Eren Blanquet Unten
Flomize
Grace Kum
Guillaume Fesquet
Heidi Smith
Hine Mizushima
Israel Sanchez
Jackie Huang
Janice Chu
Jennifer Ely
Jessica Mahn
Juliaon Roels
Kristy Kay
Maxime Mary
Megan Woods
Oliver Akuin
Sang Eun Song
Sara Kipin
Sebastian Mesnard
Stan Manoukian
Tara Billinger
Tiffany Le
Uli Meyer
Vivien Wu
Willie Real
Wooden Heroes
Zaruhi Galstian

...and more to be announced!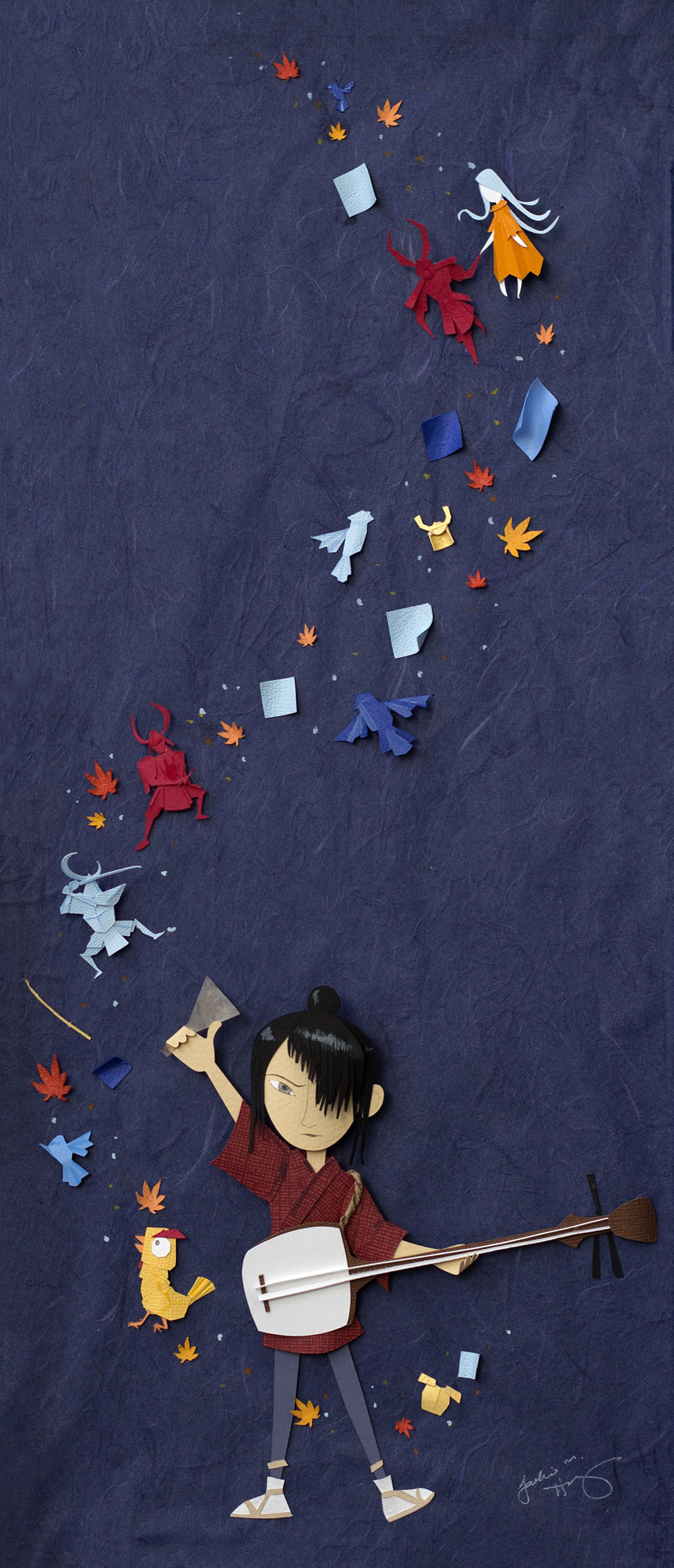 Kubo's Paper by Jackie Huang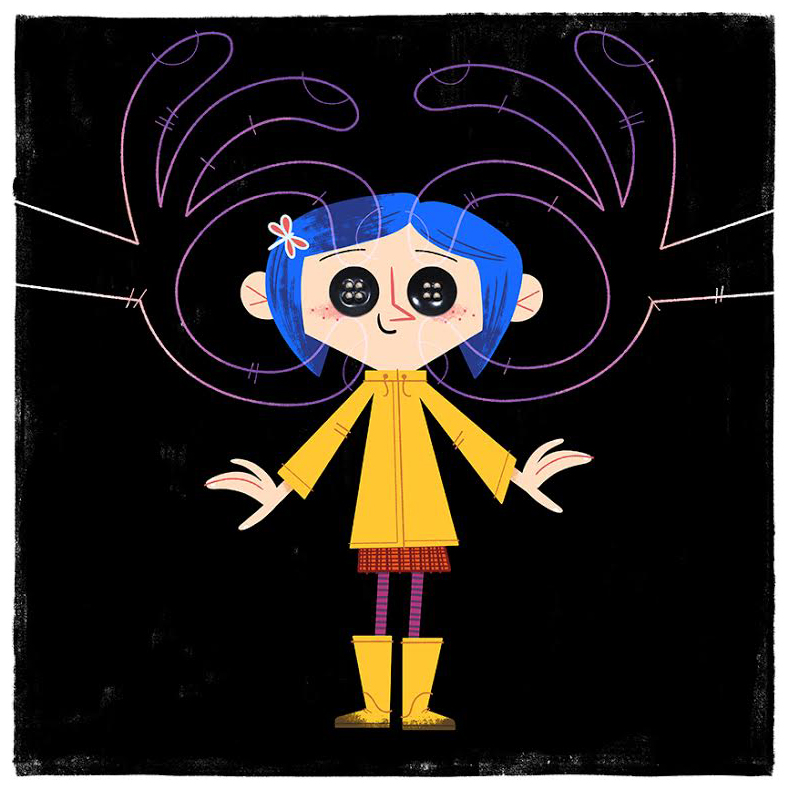 Coraline by Andrew Kolb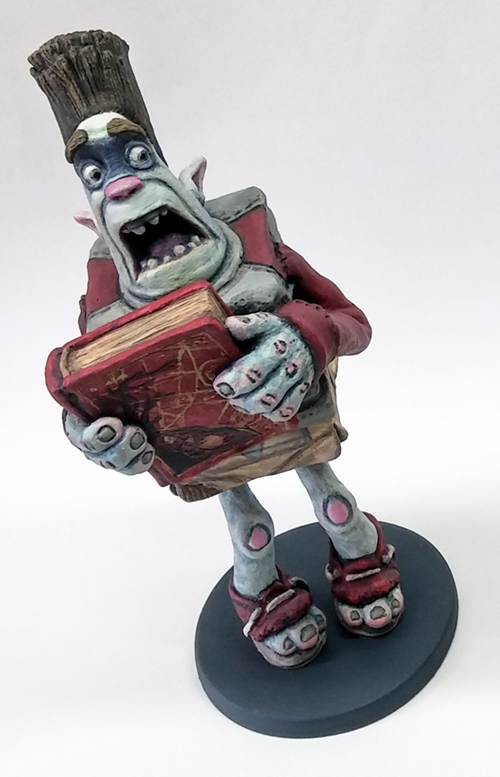 Para-troll-man by David Díaz Patrón
EXHIBITION LOCATION
Gallery Nucleus
210 E. Main Street
Alhambra, CA 91801

PARKING