Ravina the Witch? By Junko Mizuno - Exhibit and Signing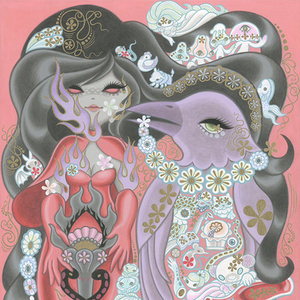 Ravina the Witch? By Junko Mizuno - Exhibit and Signing
August 5, 2017 - August 27, 2017
Opening Reception / Aug 5, 6:00PM - 9:00PM


view pieces
view photos
share this event
Simultaneously featured in our Atrium Gallery:

OVUM
August 5, 2017 - August 27, 2017
Opening Reception / Aug 5, 6:00PM - 9:00PM


view pieces
view photos
share this event
In celebration of the english release of Junko Mizuno's graphic novel: Ravina The Witch?, Nucleus is proud to host an exhibition of original paintings from the pages of this beautiful and austere fantasy comic. Listen to a recorded narration of "Ravina The Witch?" as you enjoy the artwork throughout the gallery.

Junko will be in attendance to use her wand to bewitch guests and sign books. There will also be fun treats, activities and new exclusive releases on opening night.

NEW Nucleus Exclusive Limited Edition Giclee by Junko Mizuno debuting on opening night!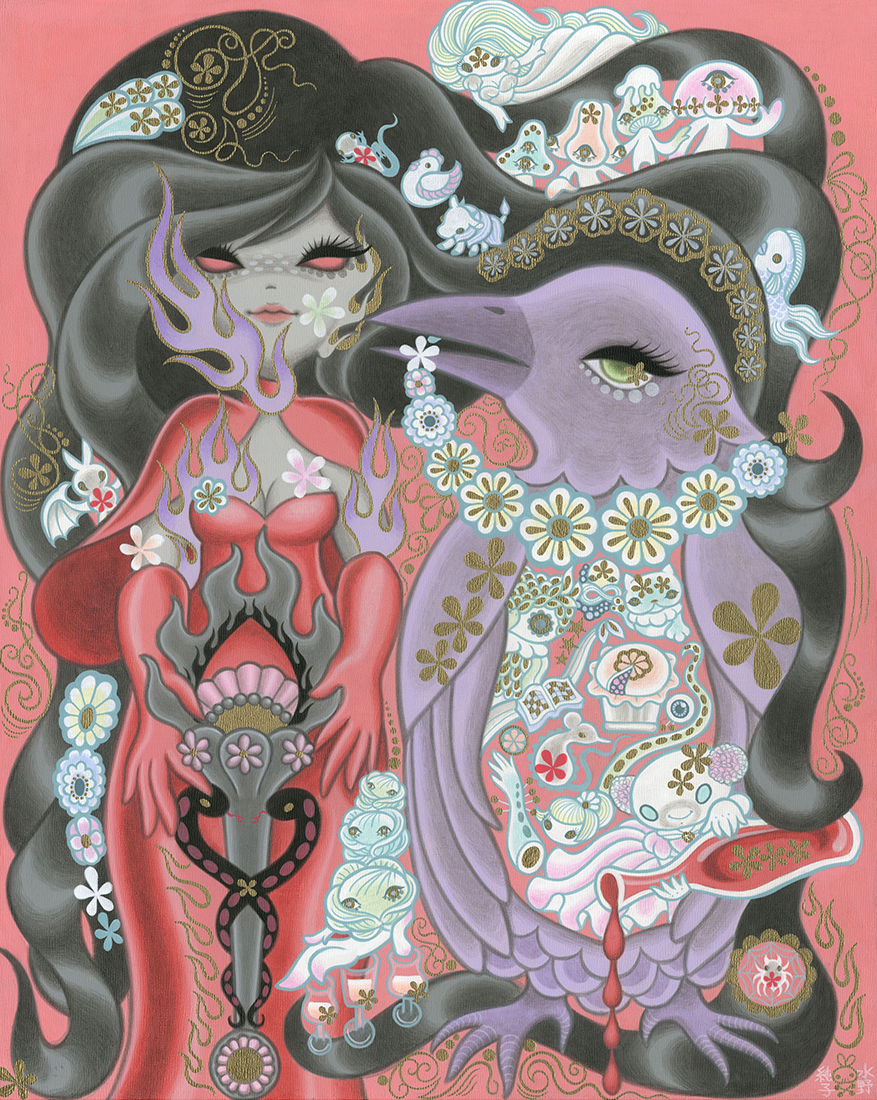 Ravina and Crow
18x24"
Limited Edition of 50
$120


*Additional prints will be available online after opening reception

ABOUT RAVINA THE WITCH?:
Ravina The Witch was originally published in French by Soleil, and tells the story of a little orphan girl who is turned into a witch after receiving a magic wand from a strange old woman. Ravina is granted great power that she can use to make the world bend to her will — if it doesn't corrupt her first.
Mizuno is a highly sought after visual artist, and it's always exciting to see more of her work made available in English. The presentation of Ravina The Witch brings to mind the worlds of Cinderalla or Labyrinth, but Mizuno's work is decidedly more mature than those, so readers should not expect something suitable for an all-ages audience