Hatsune Miku, the world famous virtual singer from Japan, is pursuing her exciting journey from vocal synthesizer software to beloved collaboratively constructed cyber celebrity, with a growing user community across the world. She is also often called a global icon or 'hub', because the culture around her encourages a worldwide creative community to produce and share Miku-related contents and artworks.
Crypton Future Media, INC., the creators of Hatsune Miku, has partnered with Gallery Nucleus to present an exciting line-up of original art, featuring the blue-haired virtual virtuosa and her futuristic universe. A wide range of artists will present their own artistic visions of Miku in a variety of styles. A collision of worlds that will no doubt surprise her fans and intrigue all art lovers!


EXHIBITION LOCATION
Gallery Nucleus
210 E. Main Street
Alhambra, CA 91801


OPENING RECEPTION SCHEDULE on JULY 2nd
5:30 - 6:30 Hatsune Miku Concert Screening. ONLY July 2nd during the opening reception. (Tickets SOLD OUT *ticket holders please bring your paypal receipt)
6:30 - 10:00 FREE ADMISSION, Open to the public, No RSVP, all ages welcomed


EXHIBITION HIGHLIGHTS

Limited edition Miku prints
Limited edition exhibtion t-shirt
Limited edition Gallery Exhibition Catalog with FREE download card for a special Hatsune Miku EP
Many SNOW MIKU goods available for the first time outside of Japan
Steamy Bun food truck
Limited Edition Gallery Exhibition Catalog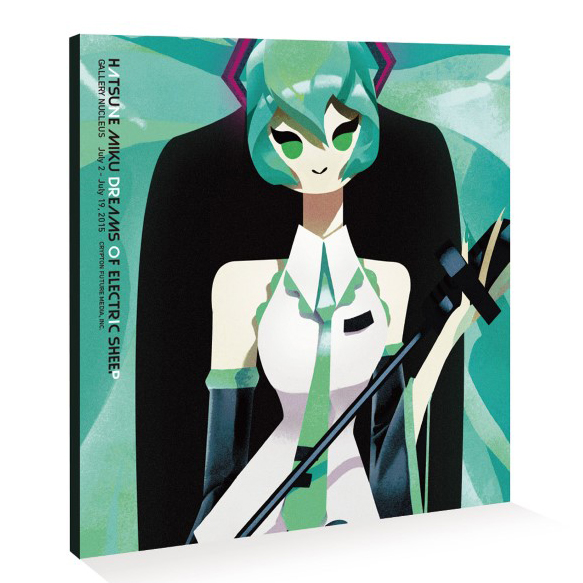 ARTIST ROSTER

Abigail Dela Cruz
Alina Chau
Allie Strom
Anna Cattish
Anthony Wu
Becky Dreistadt
Ben Zhu
Britni Brault
Camilla D'errico
Craig Knowles
Eastwood Wong
Gabby Zapata
Heejin Park
Helen Chen
Jaime Zollars
Jean Liang
Junyi Wu
Kyle Fewell
Leonard Peng
Leslie Hung
Mayumi Nose
Mizna Wada
Naoshi
Nneka Myers
Perry Dixon Maple
Peter Breese
Phillip Light
Raul Trevino
Ricardo Bessa
Sam Kallis
Sara Kipin
T-Wei
Tiffany Ford
Tiffany Le
Victoria Ying
W. Scott Forbes
...and more to be announced!


SELECTED OPEN-CALL ARTISTS

Belinda Liu
Brian Gubicza
Caroline Rasmussen
Claire Niebergall
Ian Patrick
Jaime Ugarte
Katherine Ellsworth
Kenet Garcia Rojas
Kennedy Tarrell
Kimsun Vong
Kylee Yasin
Leonardo Santamaria
Maka Sato
Mariko Yamashin
Megan Boyd
Monica Esquivel
Rose Besch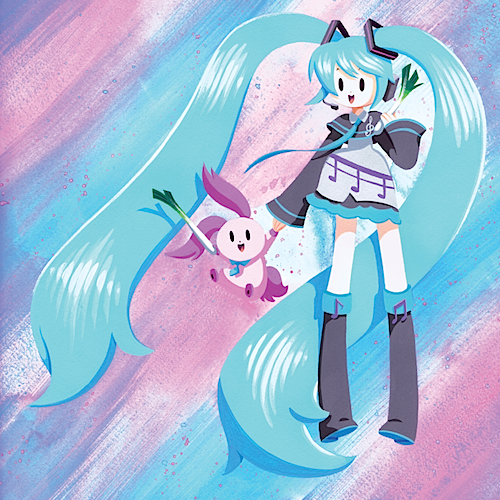 art by Becky Dreistadtcover image by Perry Dixon
Maple
Due to the nearby construction, parking can now be found in nearby structures as indicated with yellow stars on the map.
(Click to enlarge)