Nucleus Book Bazaar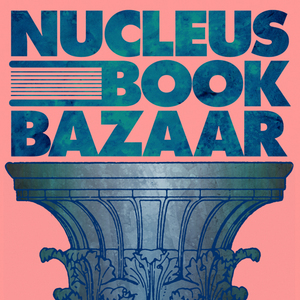 Nucleus Book Bazaar
December 13, 2014
Opening Reception / Dec 13, 7:00PM - 10:00PM


share this event
Simultaneously featured in our Main Gallery:

A Capture Creatures Celebration
December 13, 2014 - December 31, 2014
Opening Reception / Dec 13, 7:00PM - 10:00PM


view pieces
view photos
share this event
A select group of talented artists will be present in our atrium gallery to sign copies of their latest publishing projects, from sketchbooks to picture books and other exciting releases! Come by to meet the artists and snag a copy of their newest publications to be signed in person.
FEATURED ARTISTS:
Alex Ahad

Carrie Liao
Jakob Jensen

Jeff Victor
John Pham
Mayumi Nose
Megan Nicole Dong

Rune Bennicke
Stuart Livingston
Sunmee Joh
Yingjue Chen

Spam Eggs & Rice
by Stu Livingston
The Mystery Hat
by Jakob Jensen & Rune Bennicke
More to be announced soon!