Dreams Towards Reality by Andrew Hem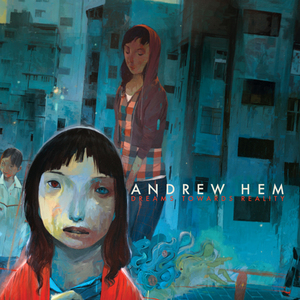 Dreams Towards Reality by Andrew Hem
October 20, 2012 - October 23, 2012
Opening Reception / Oct 20, 7:00PM - 10:00PM


view pieces
view photos
share this event
Dreams Towards Reality
, artist Andrew Hem's first monograph, features a comprehensive survey of his fine art and graffiti work as well as insight into his past and inspiration.
Thirty original drawings will be on display, available for purchase through the deluxe cloth clamshell edition of the new release.
Join us opening night as the artist greets fans and signs copies of the book. Publisher Kirk Pedersen and author/editor Amanda Erlanson will also be in attendence for questions. Complimentary refreshments served.
www.andrewhem.com
www.zeropluspublishing.com