Legendary Beauties by Brittney Lee and Lorelay Bové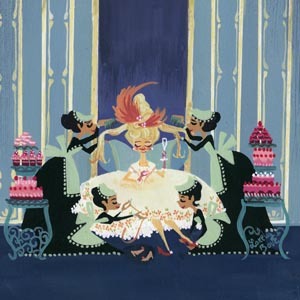 Legendary Beauties by Brittney Lee and Lorelay Bové
November 9, 2012 - December 2, 2012
Opening Reception / Nov 9, 8:00PM - 11:00PM


view pieces
view photos
share this event
Nucleus is thrilled to present an exciting duo exhibition featuring two of our favorite artists.
Lorelay Bové
and
Brittney Lee
, both talented designers at Walt Disney Animation, have come together to create a beautiful collection of works that pay homage to some of the most memorable women in history.
OPENING RECEPTION HIGHLIGHTS:

"Goose as Gosling" | Brittney Lee


ABOUT BRITTNEY LEE:


Brittney Lee has had a passion for drawing ever since she was old enough to hold a pencil. After graduating from the Film and Animation program at the Rochester Institute of Technology, she journeyed across the country to San Francisco where she worked as an animator, designer and visual development artist. Brittney currently resides in Los Angeles and has contributed to projects for Zynga Games, Three Rings Design, Universal Studios and most recently, Disney's Wreck It Ralph.


"Lady Godiva" | Lorelay BovéABOUT LORELAY BOVÉ:
Lorelay Bové
is an artist currently residing in Los Angeles, California.
Bové
received her BFA – Character Animation from the California Institute of the Arts in 2007 and went on to become an intern at Pixar Animation Studios.
The artist
now holds the position of Visual Development Artist at Disney Animation Studios and has worked on several blockbuster Disney animations such as Tangled, Winnie the Pooh, The Princess and the Frog, Wreck It Ralph and animated shorts such as Prep and Landing and The Ballad of Nessie.
Event Exclusives
---
---
---
---