Stasis by Cam de Leon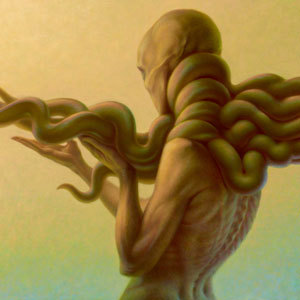 Stasis by Cam de Leon
June 9, 2012 - July 1, 2012
Opening Reception / Jun 9, 7:00PM - 10:00PM


view pieces
share this event
Simultaneously featured in our Atrium Gallery:

Hollow Thoughts: A Skull Show
June 9, 2012 - July 1, 2012
Opening Reception / Jun 9, 7:00PM - 10:00PM


view pieces
view photos
share this event
Despite ever-present affliction, things have turned suddenly to stillness, resulting in a sense of perfect tranquility. Dark times preceded and certain still to come, but this moment is a glimmer of something greater. Divided forces become one within a state of sublime
stasis
.
Nucleus is honored to showcase the work of acclaimed artist Cam de Leon, the first solo showing of the artist's original paintings at the gallery.
About the Artist:
Cam de Leon
paints figures that are anatomically incorrect. He is a realist with no interest in reality. His work is pure escapism and pursues the notion that things disturbing and familiar, ugly and attractive, can peacefully coexist. Since an early age, his work has remained in demand in a variety of industries. His iconic imagery has also appeared on album covers, music videos, and merchandise for the band
Tool
, spanning more than a decade. Cam de Leon is now dedicated to his personal painting and sculpture.