<!--[endif]-->Since its publication in 1865, Lewis Carroll's 'Alice's Adventures in Wonderland' has enchanted the world with its curious characters and its even curiouser tale. It has been over more than a century and the fantastic world of Alice continues to captivate children and adults. With the highly anticipated film adaptation by Tim Burton hitting theatres later this month, we invited artists of the feature film and beyond to create their vision of the iconic story and celebrate it's lasting legacy.Opening Night only, glimpse into the creative brilliance of Disney Studios as exclusive concept art, production, and film stills will be shown from the upcoming Alice In Wonderland! Exhibition Features: Never-before seen concept art, production and film stills for Tim Burton's 'Alice in Wonderland' courtesy of Disney Studios. Maquettes for 'Alice in Wonderland' on exhibit courtesy of Gentle Giant Studios. Dress up in your best 'Alice' inspired attire for a chance to win prizes. Cha for Tea serving up tasty teas. Music by DJ Ronicus. Exhibiting Artists Include: Abigail Larson Adolie Day Alberto Cerriteño Alina Chau Allison Reimold Amy Sol Andrew Wright Anne Koelle Aya Kakeda Bill Carman Bobby Chiu Chris Appelhans Clio Chiang Cory Godbey David Ho Hiromi Sato Jaime Zollars Jake Parker Jared Andrew Schorr Jason Seiler Jeremy Enecio Jing Wei Kei Acedera Kukula Lee White Lorelay Bove Marguerite Sauvage Marmite Sue May Ann Licudine aka MALL Meg Hunt Michael Kutsche Naoto Hattori Neysa Bove Oksana Badrak Raquel Aparicio Richard Kirk Sarah Caterisano Sean Chao Stephen Silver Sterling Hundley Trey Bryan Ver Mar Vera Brosgol William Stout <!--[if gte mso 9]><xml> Normal.dotm 0 0 1 55 316 Nucleus Studios, Inc. 2 1 388 12.0 </xml><![endif]--><!--[if gte mso 9]><xml> 0 false 18 pt 18 pt 0 0 false false false </xml><![endif]--><!--[if gte mso 9]><xml> </xml><![endif]--> <!--[if gte mso 10]> <mce:style><! /* Style Definitions */ table.MsoNormalTable {mso-style-name:"Table Normal"; mso-tstyle-rowband-size:0; mso-tstyle-colband-size:0; mso-style-noshow:yes; mso-style-parent:""; mso-padding-alt:0in 5.4pt 0in 5.4pt; mso-para-margin-top:0in; mso-para-margin-right:0in; mso-para-margin-bottom:10.0pt; mso-para-margin-left:0in; mso-pagination:widow-orphan; font-size:12.0pt; font-family:"Times New Roman"; mso-ascii-font-family:Cambria; mso-ascii-theme-font:minor-latin; mso-fareast-font-family:"Times New Roman"; mso-fareast-theme-font:minor-fareast; mso-hansi-font-family:Cambria; mso-hansi-theme-font:minor-latin;} --> <!--[endif]--> " /> <!--[endif]-->Since its publication in 1865, Lewis Carroll's 'Alice's Adventures in Wonderland' has enchanted the world with its curious characters and its even curiouser tale. It has been over more than a century and the fantastic world of Alice continues to captivate children and adults. With the highly anticipated film adaptation by Tim Burton hitting theatres later this month, we invited artists of the feature film and beyond to create their vision of the iconic story and celebrate it's lasting legacy.Opening Night only, glimpse into the creative brilliance of Disney Studios as exclusive concept art, production, and film stills will be shown from the upcoming Alice In Wonderland! Exhibition Features: Never-before seen concept art, production and film stills for Tim Burton's 'Alice in Wonderland' courtesy of Disney Studios. Maquettes for 'Alice in Wonderland' on exhibit courtesy of Gentle Giant Studios. Dress up in your best 'Alice' inspired attire for a chance to win prizes. Cha for Tea serving up tasty teas. Music by DJ Ronicus. Exhibiting Artists Include: Abigail Larson Adolie Day Alberto Cerriteño Alina Chau Allison Reimold Amy Sol Andrew Wright Anne Koelle Aya Kakeda Bill Carman Bobby Chiu Chris Appelhans Clio Chiang Cory Godbey David Ho Hiromi Sato Jaime Zollars Jake Parker Jared Andrew Schorr Jason Seiler Jeremy Enecio Jing Wei Kei Acedera Kukula Lee White Lorelay Bove Marguerite Sauvage Marmite Sue May Ann Licudine aka MALL Meg Hunt Michael Kutsche Naoto Hattori Neysa Bove Oksana Badrak Raquel Aparicio Richard Kirk Sarah Caterisano Sean Chao Stephen Silver Sterling Hundley Trey Bryan Ver Mar Vera Brosgol William Stout <!--[if gte mso 9]><xml> Normal.dotm 0 0 1 55 316 Nucleus Studios, Inc. 2 1 388 12.0 </xml><![endif]--><!--[if gte mso 9]><xml> 0 false 18 pt 18 pt 0 0 false false false </xml><![endif]--><!--[if gte mso 9]><xml> </xml><![endif]--> <!--[if gte mso 10]> <mce:style><! /* Style Definitions */ table.MsoNormalTable {mso-style-name:"Table Normal"; mso-tstyle-rowband-size:0; mso-tstyle-colband-size:0; mso-style-noshow:yes; mso-style-parent:""; mso-padding-alt:0in 5.4pt 0in 5.4pt; mso-para-margin-top:0in; mso-para-margin-right:0in; mso-para-margin-bottom:10.0pt; mso-para-margin-left:0in; mso-pagination:widow-orphan; font-size:12.0pt; font-family:"Times New Roman"; mso-ascii-font-family:Cambria; mso-ascii-theme-font:minor-latin; mso-fareast-font-family:"Times New Roman"; mso-fareast-theme-font:minor-fareast; mso-hansi-font-family:Cambria; mso-hansi-theme-font:minor-latin;} --> <!--[endif]--> ">
Curiouser and Curiouser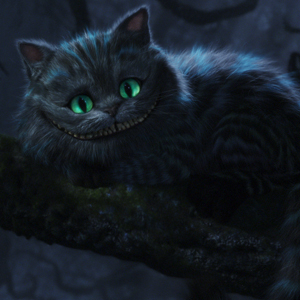 Curiouser and Curiouser
February 27, 2010 - March 22, 2010
Opening Reception / Feb 27, 7:00PM - 11:00PM


view pieces
view photos
press release
share this event
Since its publication in 1865, Lewis Carroll's '
Alice's Adventures in Wonderland'
has enchanted the world with its curious characters and its even curiouser tale. It has been over more than a century and the fantastic world of Alice continues to captivate children and adults. With the highly anticipated film adaptation by Tim Burton hitting theatres later this month, we invited artists of the feature film and beyond to create their vision of the iconic story and celebrate it's lasting legacy.
Opening Night only, glimpse into the creative brilliance of Disney Studios as exclusive concept art, production, and film stills will be shown from the upcoming
Alice In Wonderland
!
Exhibition Features:
Never-before seen concept art, production and film stills for Tim Burton's 'Alice in Wonderland' courtesy of Disney Studios.
Maquettes for 'Alice in Wonderland' on exhibit courtesy of Gentle Giant Studios.
Dress up in your best 'Alice' inspired attire for a chance to win prizes.
Cha for Tea serving up tasty teas.
Music by DJ Ronicus.

Exhibiting Artists Include:
Abigail Larson
Adolie Day
Alberto Cerriteño
Alina Chau
Allison Reimold
Amy Sol
Andrew Wright
Anne Koelle
Aya Kakeda
Bill Carman
Bobby Chiu
Chris Appelhans
Clio Chiang
Cory Godbey
David Ho
Hiromi Sato
Jaime Zollars
Jake Parker
Jared Andrew Schorr
Jason Seiler
Jeremy Enecio
Jing Wei
Kei Acedera
Kukula
Lee White
Lorelay Bove
Marguerite Sauvage
Marmite Sue
May Ann Licudine aka MALL
Meg Hunt
Michael Kutsche
Naoto Hattori
Neysa Bove
Oksana Badrak
Raquel Aparicio
Richard Kirk
Sarah Caterisano
Sean Chao
Stephen Silver
Sterling Hundley
Trey Bryan
Ver Mar
Vera Brosgol
William Stout