The Art of Omori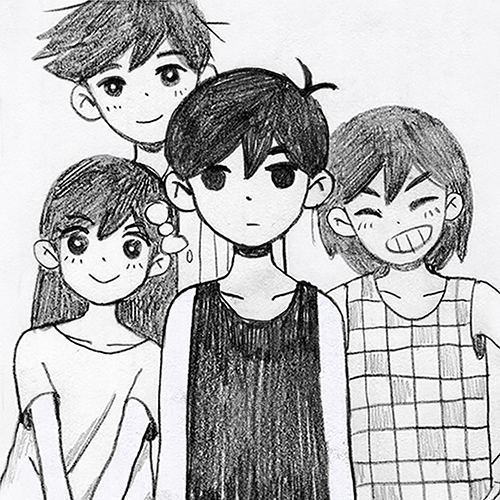 August 5, 2022 - August 11, 2022
Aug 5,
6:00PM - 9:00PM
Join OMOCAT and Nucleus in celebrating the hit indie game OMORI in a one-week only art exhibition and showcase! Fans will be able to see art concepts and original pencil sketches from the development of the game, as well as new exclusive artwork and merchandise.
EXHIBITION SCHEDULE

*FREE ADMISSION. Walk-ins now Welcome! Even if you were not able to RSVP, you will be admitted into the event.

August 5: Friday, Opening Reception 6pm - 9pm
August 6: Saturday, 12pm - 8pm
August 7: Sunday, 12pm - 8pm
August 8: CLOSED
August 9: Tuesday, 12pm - 8pm
August 10: Wednesday, 12pm - 8pm
August 11: Thursday, 12pm - 8pm
OPENING RECEPTION DETAILS (August 5, 2022, 6pm - 9pm PST)
Free to the public
Okamoto Kitchen will be present all day Saturday and Sunday to sell food (while supplies last)
See concept art and other behind the scenes work for the game in person

New OMORI artwork and merchandise by OMOCAT will be released

Explore the world of OMORI with multiple photo ops
This event contains major spoilers for OMORI
Mask required
ABOUT OMORI
OMORI is a critically-acclaimed 2020 role-playing video game developed by indie studio, OMOCAT.
In the story, you play as a character named OMORI. Explore a strange world full of colorful friends and foes. Navigate through the vibrant and the mundane in order to uncover a forgotten past. When the time comes, the path you've chosen will determine your fate... and perhaps the fate of others as well.
Visit the OMOCAT store:
https://www.omocat-shop.com/
More about OMORI:
https://www.omori-game.com/en
No event pieces are currently available to display.