Maya and the Three Signing & Panel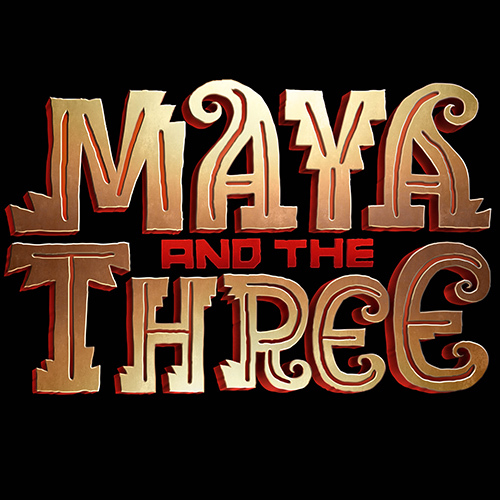 February 19, 2022
Feb 19,
2:00PM - 6:00PM


Gallery Nucleus is proud to welcome back artists Jorge Gutierrez and Sandra Equihua for an in-person / virtual Q & A and signing for the new animated mini series, Maya and the Three. They will be answering audience fan questions, as well as signing copies of the new art book The Art of Maya and the Three.


SIGNING AND PANEL DETAILS (FEBRUARY 19TH, 2 PM - 6PM)

Virtual Q & A (2 PM - 4 PM PST)
Pre-ordered copies of Maya and the Three will be signed by Jorge Gutierrez and Sandra Equihua.
Purchase a copy of Maya and the Three art book to get a FREE access link to the livestream / recording of the panel.
The access link to tune in to the livestream will be sent out the day before the panel.
Questions may be asked over zoom, but priority will be given to in person guests.
In-person (2 PM - 6 PM PST)
Tickets are $5 per person and are available here.
Proof of vaccination or a negative covid test from the past 36 hours will be required to gain entry to the panel. Anyone unable to provide proof of either will have their ticket refunded and will not be allowed entry into the gallery.
Tickets will be limited to 4 per person. Any order of more than 4 tickets will be refunded.
In-person guests will be allowed to get 2 items signed. No drawing requests.
In-person guests will be admitted starting 1:30pm.
Tickets for the in-person signing / panel will be limited to 60 seats only with 2 - 3 feet between each seat.
Masks must be worn at all times.
Customers must use hand sanitizer entering and exiting the building.
The signing will commence after the Q & A ~4pm.
Guests can stay in their seats and will be called up row by row for the signing.
Books and items for signing will be giving to Nucleus staff who will in turn give it to the artists to sign.

FEATURED PANELISTS
ABOUT
Maya and the Three
"Maya and the Three" is set in a mythical Mesoamerican inspired world where Maya, a warrior princess, sets off on her own odyssey to recruit three legendary fighters who she believes can help save the world of humankind and gods.



"Our young heroine is lovingly inspired by the real Mexican warrior women in my life: my mother, sister and my eternal muse, my wife. I cannot wait for audiences of all ages from around the world to join 'Maya and the Three' on their funny, heartfelt and epic quest to vanquish the underworld gods to save their magical world. For anyone who loved 'El Tigre' and 'The Book of Life,' you are in for a spicy treat!" -- Jorge Gutierrez
No event pieces are currently available to display.