Eliza Ivanova Workshop: Gesture & Form for Artists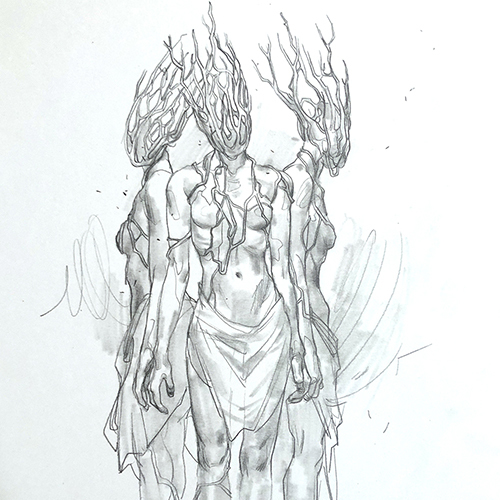 March 27, 2021
Mar 27,
1:00PM - 6:00PM
On Saturday 27, 1 PM - 6 PM PST artist
Eliza Ivanova
will be teaching a 5 hour workshop covering her approach to the human figure through form and gesture. Useful for artists of all backgrounds and skill levels, Eliza's workshop will feature a lecture on her techniques as well as a live demo. Attendees will be able to chat virtually with Eliza and ask questions in a Q & A.
Sign up for the early preview of Eliza's solo exhibition
here
.


REGISTRATION
$120 (5 hour online workshop 1pm - 6pm PST)
Zoom class sign in details will be emailed to registered students by 11AM PST on the day of (March 27th).
Registered students will have access to a recording of the class for a year.
SYLLABUS / SCHEDULE

1:00PM - 3:00PM
Introduction to Eliza's work
Lecture
3:00PM - 3:15PM
3:15PM - 6:00PM
ABOUT ELIZA IVANOVA
Eliza Ivanova is an award-winning Bulgarian artist, animator, and filmmaker currently living and working in San Francisco. Her experience includes working for a decade as a full time 3D animator at Pixar Animation Studios on feature films and short films such as Cars 2, Brave, Monsters University, Inside Out, Coco, Toy Story of Terror, Bao, and also 2D animator on The Dam Keeper. She has published two books and participated in multi-artist publications as well. Eliza is working on personal animated films, some of which you can find in the animation section.