Shapes of Time: Laura Bifano Solo Exhibition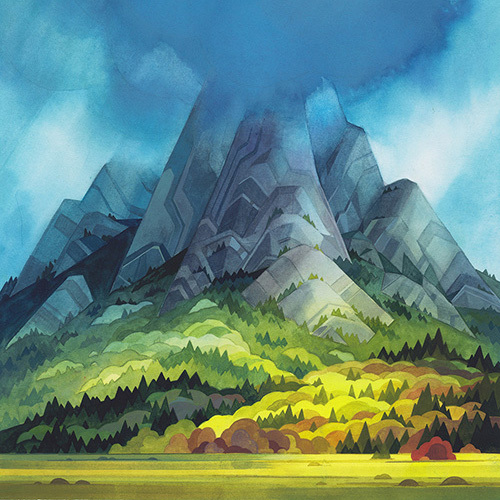 May 15, 2021 - May 30, 2021
May 15,
6:00PM - 9:00PM
Today!
A collection of new abstract landscape paintings by Laura Bifano.
Sign up for Laura's 5 hour online workshop on landscape painting in watercolor on May 16
here.
OPENING RECEPTION DETAILS (May 15th, 2021, 6pm - 9pm PST)
Opening reception will be limited to only 40 people in the gallery at a time.
New artwork will be available for display and sale
Please RSVP for in-person attendance HERE.
Go HERE to review our COVID protocols for gallery guests.
ABOUT LAURA
Since graduating from the Alberta College of Art and Design in 2008, Laura splits her time between freelancing, creating art for galleries, and working on animated shows and feature films. She also 1/5th of ArtBreakers, a nonprofit dedicated to promoting and supporting illustrators in Vancouver.
http://www.laurabifano.com/
This exhibit is not yet available for online viewing. If you'd like to be added to the exclusive preview list, have questions about this show, or would like to be notified about specific artists, just click SIGN UP and fill out the form below.

*Our Patreon members get access to the preview an hour or two prior to all other previewers. Go HERE to support us on Patreon.
Exclusive Online Preview