Power in Numbers 6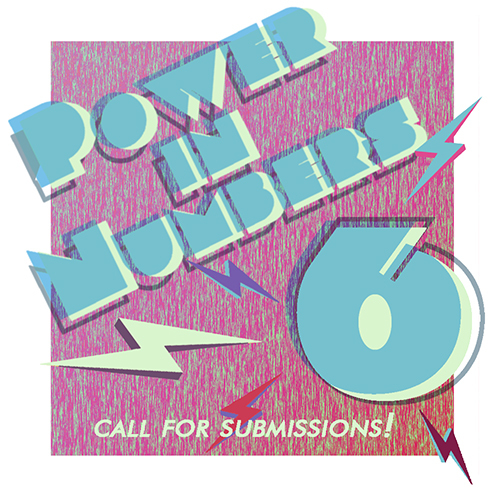 November 19, 2021
Nov 19,
5:00PM - 9:00PM
52 days away
In collaboration with
Gallery Nucleus Portland
, we are proud to announce the 6th iteration and return of our classic open submission show: Power in Numbers 6. Both Portland and LA galleries will have their own unique roster of artists.
For one weekend only, the gallery will feature all traditional work in a 5 x 7 postcard format show. Featuring artwork from over 100 artists, this will be a fantastic way to acquire some original art! The show will be cash and carry, meaning each purchased piece will be immediately removed from the show to be taken home. Get there early so you can see it all!
OPEN SUBMISSIONS
Last year for our Power in Numbers 5 show, we featured over 250 pieces of art, a great majority from artists who participated in our open submissions process. This year we're pleased to accept open submission entries for Power in Number 6 as well. We're ready to be blown away!
ART SUBMISSION GUIDELINES & INSTRUCTIONS1. CREATE THE WORK
Create art work on the face of a flat 5x7 piece of paper, thin art board, or any other surface that will not require a frame.
All artwork must be physical, traditional pieces, digital submissions will not be considered.
Artwork must be all ages appropriate, nothing overtly sexual or violent. Any direct reference to licensed or copyrighted material may be disqualified from the submission process.
2. SUBMIT THE WORK via EMAIL
Artists can submit up to 6 pieces. Email a scan (not a photo) 1000 px on the widest side of each piece to pin@gallerynucleus.com. Include with each submission the artist name, title, and medium. (Submissions will be voted on by the staff and based on the guidelines listed here.)
If you have any questions, you can email pin@gallerynucleus with the subject line "PIN6 questions".
The deadline to email your submissions is October 8th, 2021 (DO NOT send the physical piece yet). You can email submissions earlier than October 8th, however you will not receive notice if your piece has been accepted until after October 8th.
If your submission is approved, we will email you a gallery agreement with more details to sign and return. Instructions on mailing the artwork to the gallery will be provided at that time.
MISC INFO


Gallery agreement and more details will be emailed to artists with approved pieces.
Gallery agreement will outline terms for exhibiting with us including required artwork info, etc.
Accepted artwork will be priced at $100.
Artists will receive 50% commission of their art sale.
The artwork will be placed on our gallery wall without frames and will also be made available on our website.
After the exhibition, unsold pieces can be picked up or shipped back to the artist, or the artist may choose to leave the pieces with Nucleus. Return shipping will be at the artists' expense.
PURCHASING INSTRUCTIONS

Doors open at 12pm sharp on opening day November 19th, but no sales will begin until 5pm. No phone orders will be taken. Must be in-person.
Plan to arrive earlier than 5pm to line up if you plan on seeing everything in person - pieces will be removed from the wall as they are purchased - first come first serve.
40 people will be allowed to enter the atrium gallery at a time, for a maxium of 20 minutes to view and select pieces.
All pieces will have 2 labels identifying them by name. Peel off the right-hand label of the piece you wish to purchase. Do not remove the right-hand label unless you intend to purchase the piece.
Present the peeled label to the register to pay. All pieces will be $100 plus tax.
Pay with cash or card.
Once the purchase is final a gallery associate will remove the artwork from the wall for you.
The complete show will be available to view on our website starting November 20th, and all unsold works from opening night will be available for purchase through the website.
This exhibit is not yet available for online viewing. If you'd like to be added to the exclusive preview list, have questions about this show, or would like to be notified about specific artists, just click SIGN UP and fill out the form below.

*Our Patreon members get access to the preview an hour or two prior to all other previewers. Go HERE to support us on Patreon.
Early Online Access