The Art of Invader Zim Q&A with Jhonen Vasquez & Chris McDonell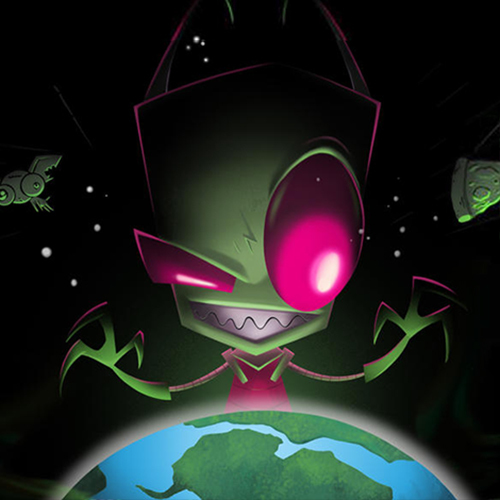 September 12, 2020
Sep 12,
2:00PM - 3:00PM
Calling all
Invader Zim
fans!
Order a copy of
"The Art of Invader Zim"
from Gallery Nucleus and receive a
signed bookplate
from series creator Jhonen Vasquez! You will also
gain exclusive access to an online (Zoom) Q&A
with book author with Chris McDonnell and Jhonen Vasquez.


ONLINE Q&A w/ JHONEN VASQUEZ & CHRIS MCDONELL
On September 12:00PM at 2:00PM PST, Nucleus will be hosting a live Q&A with Jhonen and Chris for fans via Zoom.
Customers that purchase a copy of "The Art of Invader Zim" from our website, from now till 11:59PM PDT September 11, will be emailed access to the Zoom Session.
All books purchased will come with a signed bookplate by Jhonen and will be shipped out around the end of September.
After you have made your purchase, you can email your questions for Jhonen to gallery@gallerynucleus.com. Please use "Invader Zim Questions" in the subject line.
Zoom info will be sent no later than 11:00AM PDT September 12
ABOUT JHONEN VASQUEZ

Jhonen Vasquez was born and raised on San Jose's East Side. He graduated from Mount Pleasant High in 1992 and was a one-time film student at De Anza College. Even though he has little formal artistic training, he entered the world of alternative comics, as the writer/creator/artist of such titles as "SQUEE!" and "Johnny, The Homicidal Maniac", both published by Slave Labor Graphics. "SQUEE!" was nominated for several Eisner Awards, the comic industry's equivalent of the Oscars.


ABOUT CHRIS MCDONELL

Chris McDonnell has served as author and designer for Adventure Time: The Art of Ooo, Steven Universe: Art & Origins, and BoJack Horseman: The Art Before the Horse. McDonnell also designed books on Ralph Bakshi, Wonder Woman, and more. He lives in Philadelphia.


ABOUT THE ART OF INVADER ZIM

The official behind-the-scenes guide to Nickelodeon's cult-classic animated series and Enter the Florpus

Created by indie comics artist Jhonen Vasquez, Invader Zim tells the story of extraterrestrial outcast Zim, from the planet Irk. With the assistance of his malfunctioning robot GIR, Zim repeatedly tries (and fails) to execute his dastardly plan to conquer Earth, all while masquerading as an average elementary school student.

The Art of Invader Zim is the definitive history of both the fan-favorite series and Enter the Florpus. A fully authorized, all-access compendium of never-before-published production art, storyboards, behind-the-scenes photos, and ephemera, the book will feature exclusive, interviews with Vasquez and other key crewmembers that reveal the origins, art, and imagination behind one of Nickelodeon's most beloved turn-of-the-millennium series.