Greyhound Groundhog Signing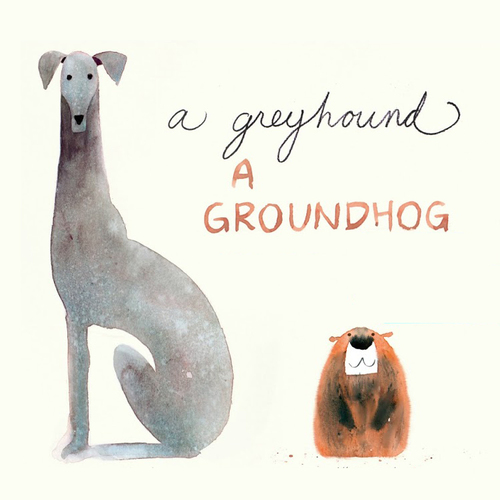 February 18, 2017
Feb 18,
3:00PM - 5:00PM
Chris Appelhans returns to Gallery Nucleus for his new book A Greyhound A Groundhog featuring his unique style of loose, watercolor illustrations and written by Emily Jenkins.

Join us Saturday February 18 from 4:30 - 6:30PM as Chris signs copies of his new children's book about a greyhound, a groundhog, and word-play that your children will love!
Some artwork may be paid for in installments. Please for details.