Kolonie: The Forgotten Empire (Book Signing/Art Exhibit)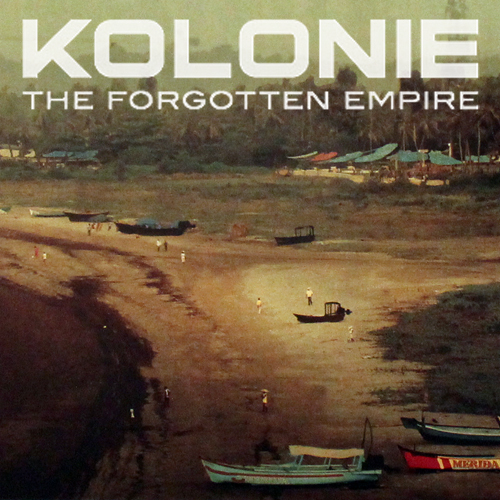 September 10, 2011
Sep 10,
6:00PM - 9:00PM
Christian Schellewald
and
Patrick Hanenberger
, authors / illustrators of the joint project "Kolonie", will be in the gallery to sign their exciting new book. Many years in the making, this personal side project is an intense realization of a joint imaginary world created by two prolific production designers from Dreamworks.
Join us on opening night to view their original works, be the first to get a signed copy of the book and listen to a free panel discussion on the making of the project.
7pm (Artists Q and A panel)7:30 - 10pm (book signing)8pm and 9pm (raffle drawings)
Purchase a book on opening night and get a raffle ticket to win a FREE:
-Kolonie shirt
-Kolonie book (signed)
-LA<>SF book (signed)
-Kolonie T-shirt
Refreshments provided
BOOK DESCRIPTION:
In the future, a new land at the edge of the universe,
Kolonie
, has been discovered with untapped oil. With newly found resources, colonization follows immediately with many hoping to make their fortunes. Dive into the story and let the wondrous visuals come to life through the eyes, hands and minds of artists Patrick Hanenberger and Christian Schellewald.
A new class of spaceships were constructed to ferry settlers and supplies. Specialty spaceships also brought back oil and oil products in vast quantities.
Kapitol,
the main city on
Kolonie
evolved into a huge metropole and for over a decade its spaceport became one of the busiest in entire universe. When oil was finally replaced by more efficient energy sources, importing it from the
Kolonie
to the main planet ceased to be profitable.


Kolonie
emerges from the memories, travels, and life experiences the artists have shared through their friendship over the years. Each piece in the book is a recollection of an atmospheric experience - a sound, a feeling, or a journey. Every location is based on a real place previously visited by the duo and plays as important stages throughout.
---
Look inside the book and Pre-Order Signed copies
HERE
:
No event pieces are currently available to display.