Visit our

shop & gallery (12pm - 8pm daily, closed on Mondays)
"King of Kong" alternate cover DVD signing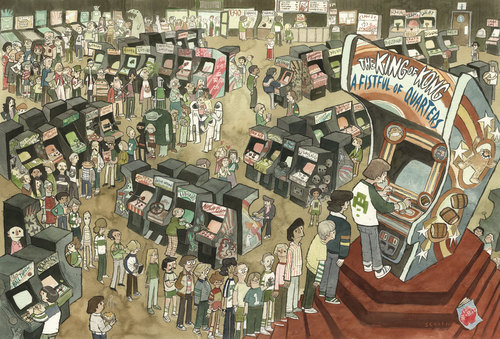 March 22, 2008
Mar 22,
6:00PM - 10:00PM
"King of Kong" prints by Scott C.will be released exclusively at the signing.

Meet artist SCOTT C.
Meet director SETH GORDON
Meet producer ED CUNNINGHAM

Meet i am 8-bit curator JON M. GIBSON
WIN PRIZES in a Donkey Kong mini-tournament. The top 3 highest scores will recieve free prizes.
Free refreshments served

If you are a fan of documentary films, video games, and the indomitable human spirit, this is a film for you.
No event pieces are currently available to display.