Foxy Fashions Signing w/ Yoshi Yoshitani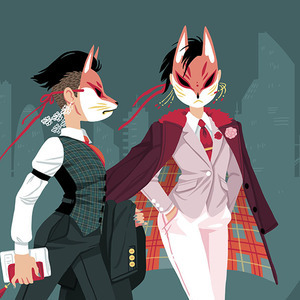 Foxy Fashions Signing w/ Yoshi Yoshitani
January 18, 2020
Opening Reception / Jan 18, 6:00PM - 9:00PM


share this event
Artist Yoshi Yoshitani will be signing copies of her newly released fashion and illustration book Foxy Fashions.

Signing details:
Yoshi will be signing copies of her book Foxy Fashions
Limited prints from her new book will be available for purchase
Come meet Yoshi and hear about her upcoming projects!

ABOUT YOSHI YOSHITANI:
Yoshi Yoshitani has always been inspired by cultures, histories, mythologies and patterns from around the world. She uses this inspiration to fuel her concepts and Illustrations. Her newest book is a collection of fashion illustrations both tradiitional and modern, inspired by cultures from all over the globe.